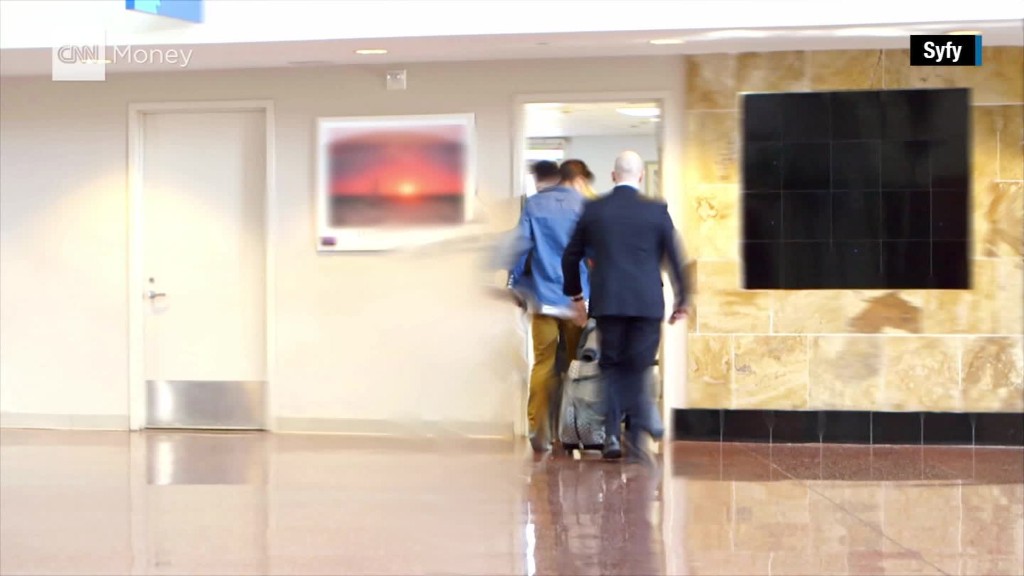 One hashtag, one tweet, one selfie. That's all it takes to drastically change your life ... for the worse.
A new Syfy Network series called "The Internet ruined my life" highlights examples of the Internet gone wrong.
Take Asian rights activist Suey Park. She created the hashtag #CancelColbert in response to a satirical segment on The Colbert Show that stereotyped Asians.
She meant the hashtag, which she tweeted, to be funny -- but others didn't see it that way. What followed were rape and death threats. Even Colbert asked viewers to stop firing back at Suey. The threats continued and were so extreme that she had to use burner phones and frequently change where she was staying.
The show's stories are told by people like Park in first-person interviews, coupled with reenactments of their experiences. The first 30 minute episode, which premieres March 9 at 10 p.m., features Park and Leigh van Bryan, a British man who was interrogated in the U.S. and deported for a tweet that was mistaken as a terrorist threat.
Future episodes tackle issues like revenge porn and what happens when your Facebook post goes viral.
"There continues to be so many headlines about these types of things happening," said Heather Olander, a senior vice president at Syfy. "[The show] is about the dark side of technology, which is a very classic science fiction theme that we hear about in movies and books."
She expects that the show will resonate with viewers, noting that that the stories are told by people "that are just like you or I."
"All of us engage in social media," she said, adding that many don't realize just how powerful the information we put on the Internet can be. "There's not a lot of recourse."
That recourse is something that Ari Ezra Waldman, an associate professor of law at New York Law School, has been studying since 2010. (Syfy has Waldman and other experts weigh in on camera throughout the series.)
"Even one single incident, it becomes a permanent stain on your name on the Internet," said Waldman, citing the Erin Andrews case as an example of how hard it is to get something removed entirely from the Internet. "They're copied, screenshotted, linked to. Once online, they are online permanently."
The problem is that current laws -- and law enforcement -- are seriously lacking when it comes to defending victims' rights online. For example, there's no federal criminal revenge porn law. Waldman said that new protections would help highlight the severity of what's happening online.
Consequently, many cases of online harassment go unreported, said Waldman, who founded the Tyler Clementi Institute for CyberSafety at New York Law School, which will provide free counsel to victims of cyber harassment
Why is Erin Andrews nude video still online?
"Most judges and the public don't take these crimes seriously ... It's very different than actually being harassed and stalked in real life," he said. "When they don't take them seriously, they tend to dismiss claims as not real."