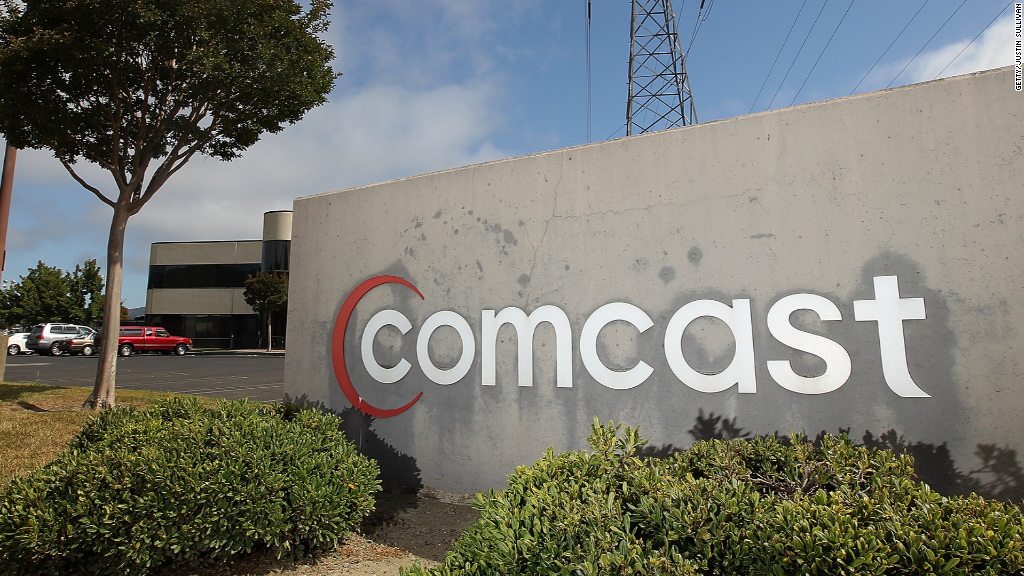 The YES Network doesn't expect to return to Comcast's cable lineup anytime soon. And certainly not in time for the Yankees' Opening Day on April 4.
"Comcast dropped us -- in the middle of the night," CEO Tracy Dolgin told CNNMoney. He added that there's "no evidence" that the network and the cable provider will ever reach a deal, and that YES isn't currently in any "substantive talks" with Comcast (CCV).
"I can't make them take us again," he said.
That's bad news for Yankees fans who will get shut out of games.
"For lots of Yankees fans, if you miss Opening Day, you're missing history and that history is how you define your life," Dolgin said.
YES recently launched an ad campaign to alert Comcast customers that Yankee games won't be carried by their provider. The spots also encourage customers to drop Comcast and switch to another provider.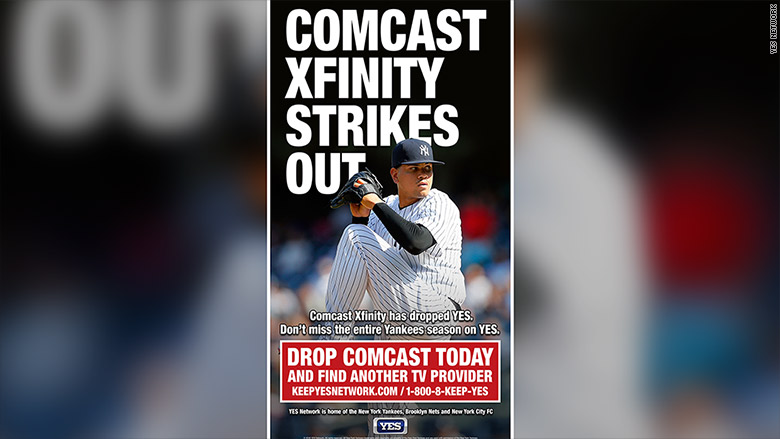 Comcast dropped YES last November after the two failed to reach an agreement to extend their partnership. Conveniently, that happened right after the Yankees season came to a close.
YES shows more Yankees games than any other network -- 125 per season. It also airs Brooklyn Nets games, but they don't command quite the same viewership.
Related: How Yogi Berra changed baseball
Comcast, which has 27 million customers, has said that Yankees games aren't "popular enough" to justify the cost, but Dolgin disagrees.
According to Dolgin, YES was the most-watched cable network in the New York viewing area on nights the Yankees played.
Dolgin also disputed Comcast's argument that YES is too expensive.
In a statement on its blog, YES accused Comcast of being "out of touch" with customers.
"Maybe it's because they're from Philadelphia and they've confused the Yankees with some other team; or maybe they just don't care," the statement said.
A Comcast spokesperson said in a statement that YES was the first cable network it had dropped. The spokesperson also said no active negotiations were underway with the network or Fox, which owns an 80% stake in YES.
"It remains our hope to bring back YES to our customers. But, we can only do that if Fox becomes realistic with its price demands."
Correction: An earlier version of this article incorrectly described the ranking of YES Network's viewership on game nights.