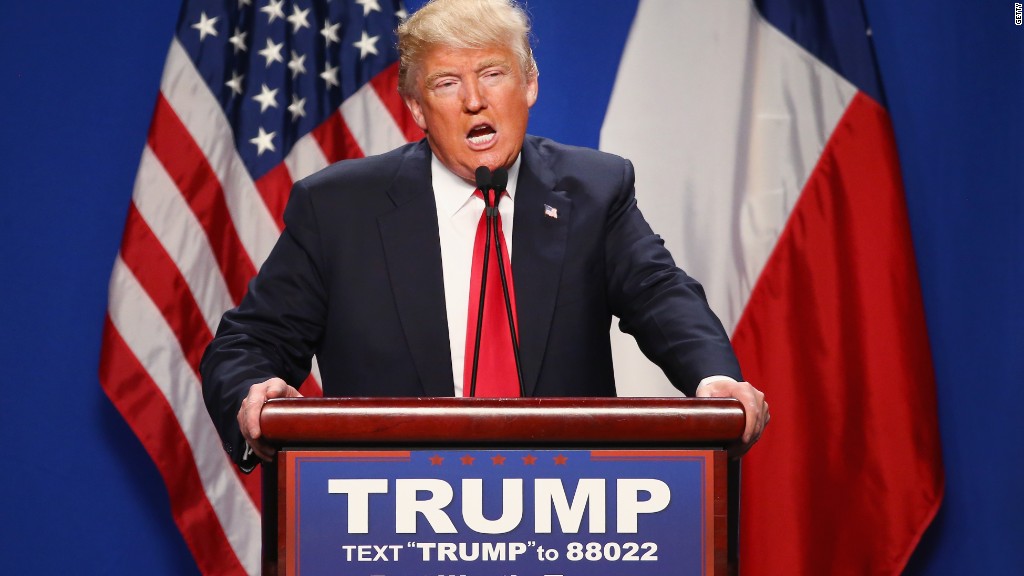 Elon Musk isn't plotting to take down Donald Trump.
Some media outfits recently reported about a clandestine meeting attended by politicians, CEOs and other influencers. The agenda, they said, was to take down Republican presidential frontrunner Donald Trump.
Not so, says the Tesla (TSLA) and SpaceX CEO.
"The AEI meeting wasn't secret and I was only there for a few hours to talk about Mars and sustainable energy. Nothing to do with Trump," Musk said on Twitter Wednesday.
He's referring to the American Enterprise Institute World Forum, an annual conference held last week at a resort in Georgia. The event is largely closed to the press and not widely publicized.
AEI's director of media relations, Judy Mayka Stecker, said the event is off the record "to maintain intellectual freedom and free discourse" and declined to comment on the content of this year's meeting.
However, Huffpost Politics published an article on Monday titled, "At Secretive Meeting, Tech CEOs And Top Republicans Commiserate, Plot To Stop Trump."
Other outlets wrote spinoff coverage, mostly citing Huffpo's unnamed source.
Marc Thiessen, a resident fellow at AEI, says he "interviewed" Musk at the gathering and the subject of Trump "never came up."
Musk said on Twitter that he's not interested in supporting or plotting against Trump. On Wednesday, he responded to a Tweet asking if he backs Trump. His answer: "no."