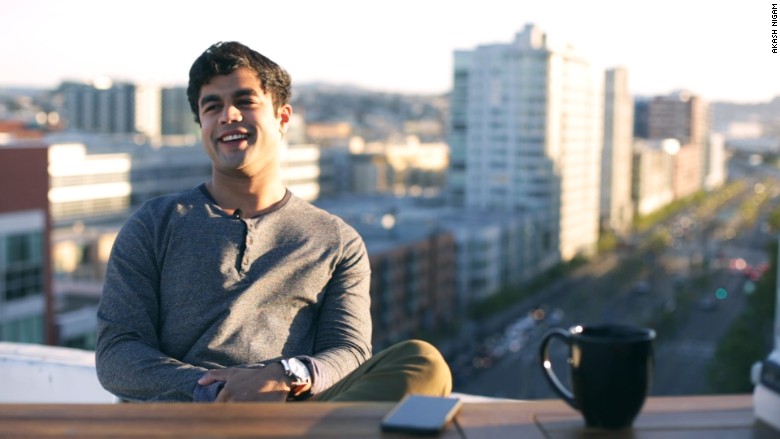 He was just a semester away from graduating from college when Akash Nigam told his parents he had other plans: He was dropping out to pursue his startup.
Shocking? Maybe not so much for someone like Nigam who grew up in Silicon Valley.
"Entrepreneurship is in everyone's blood," said Akash, 23.
It's in his DNA in more ways than one. His father, Pavan Nigam, cofounded WebMD (WBMD) and now invests in tech startups. But his parents made it clear to him that his upbringing didn't give him a pass.
"Like any parent, and especially as an immigrant parent, I wanted him to finish college," said Pavan.
But Akash was in a hurry.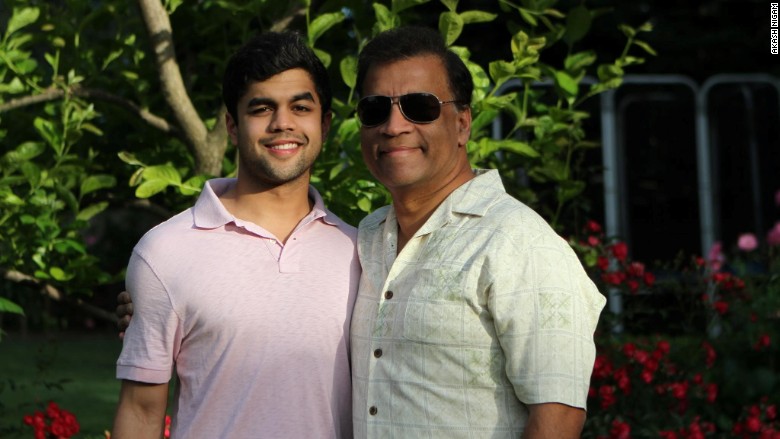 In his junior year at the University of Michigan, Akash had quietly launched group messaging app Blend with two friends. A few months after they rolled it out on campus, Akash said over half of the undergrad population (about 14,000 students) was using it.
"We knew we had something good," he said. "We had to pursue it full-time immediately."
His parents wanted to support his ambition, but prudently. So Pavan drew up a contract in May 2013. "It was my way of testing him," he said.
The contract, signed by Akash and his parents, gave him a few options. Akash could take a semester off to focus on Blend. Or, if he successfully raised $3 million in six months, he could take more time off.
"He had to get the real VC world involved," said Pavan. "The money wasn't to come from me, or rich uncles and friends."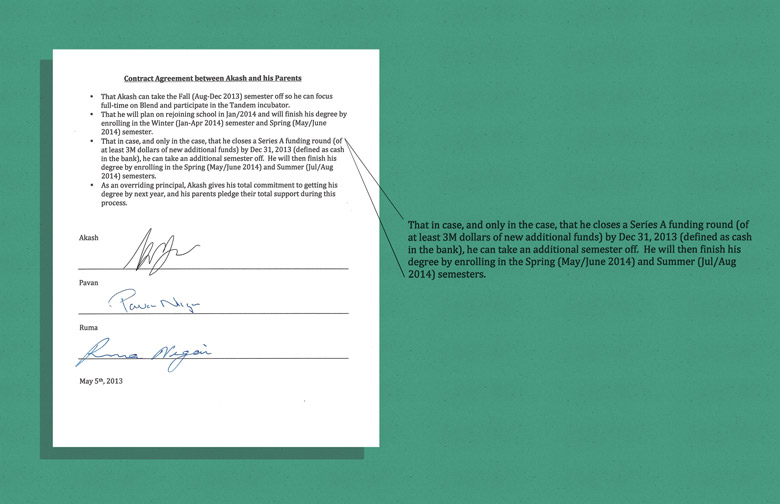 The three-person team fell short on both counts, raising $2.7 million and missing the deadline by a month.
His father let it slide. "I knew by then that they had a solid product and they would get the money," said Pavan.
He was proud of his son's gumption -- and a bit envious.
"He was 21, meeting people, raising money, striking deals. He was doing what I could have only dreamed of doing at that age," said Pavan.
He saw an entrepreneurial streak in his son from an early age, when he would sell lemonade in Los Altos, California.
"It wasn't just a stand. There were banners and music," said Pavan. And in high school, Akash founded a free soccer camp for underprivileged kids, which is still around today.
Related: This STEM school is shattering stereotypes
The market for group messaging apps is crowded. There's WhatsApp, Slack, GroupMe and Tango, just to name a few.
How would Blend stand out?
Akash said Blend isn't reinventing the wheel but is "doing things 10 times better" than its competitors.
"The current forms of group messaging are archaic and haven't been revisited in ages," said Akash.
Related: How to clean up India? Turn trash into Wi-Fi
Blend enables private group chats, photo and video sharing, and public groups -- all of which it's tried to reimagine for millennials.
One of Blend's most popular features is the public group option, which is drawing in celebrities like 17-year-old Canadian singer Shawn Mendes.
"This is our cut-and-dry differentiator," said Akash. "They are almost like interest groups where celebrities can easily communicate with fans in real time."
Blend already has more than 250,000 active users and has raised $10 million in funding.
Related: These women are turning science into cash
Still in its infancy, Akash said the 20-person startup has already received a multi-million dollar acquisition offer, but decided to forgo the opportunity to build something bigger.
But even with the success, Akash isn't ruling out college. The University of Michigan even offered to let him finish his coursework remotely.
"Honestly, in this space, I don't need a degree," he said. "But I would want to finish it, for my family and for my own kids someday."