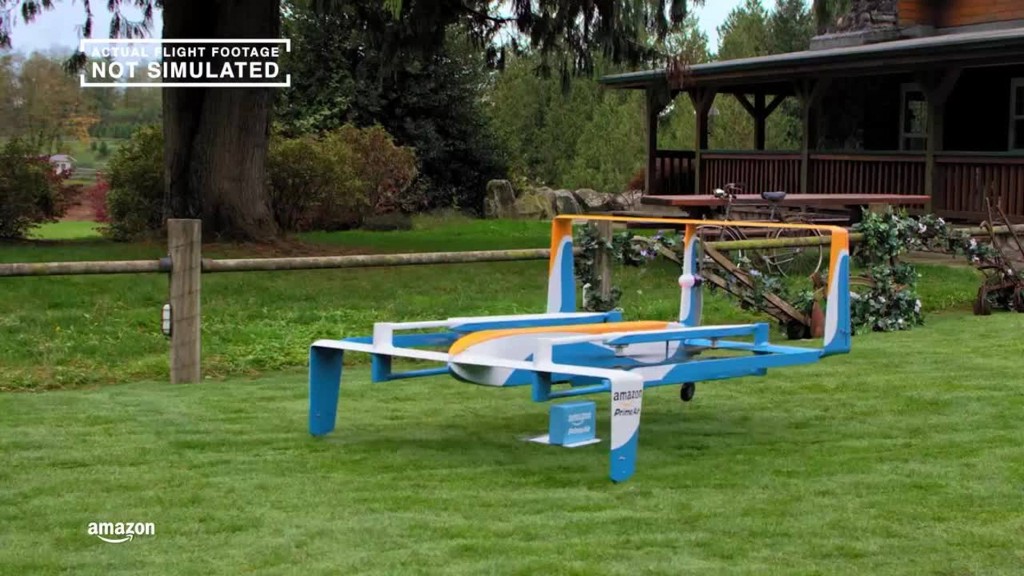 Amazon has gotten a lot of attention with its plans to deliver packages by drone, but it'll be taking to the air in a much bigger way before that. It signed a deal to lease 20 Boeing 767 cargo planes.
The deal between Amazon and air cargo operator Air Transport Services Group will last between five and seven years. Each of the Boeing (BA) jets is capable of carrying about 88 tons of freight across country.
ATSG CEO Joe Hete said in a statement that his company has been working closely with Amazon since last summer to provide it with a "fully customized air cargo network."
Amazon (AMZN) spent $11.5 billion on shipping costs last year, up about 32% from the year before, and up 74% from what it was paying just two years earlier.
While the company reported strong gains in both sales and profits last year, the larger than expected increase in shipping costs spooked investors when it reported year-end numbers.
Related: New Amazon drone video, brought to you by Jeremy Clarkson
The company has been looking at numerous options to contain those shipping costs as well as speed-up deliveries. In December it announced it had debuted a fleet of thousands of Amazon-branded trucks to start making deliveries between fulfillment centers and sorting locations.
More famously, it has petitioned the FAA to designate air space to allow use of its delivery drones that it plans to use to make 30-minute deliveries to select customers.
Related: Zombie apocalypse will void Amazon's terms of service
Amazon will have a right to buy nearly 20% of ATSG as part of its deal announced Wednesday. The agreement sent shares of ATSG (ATSG) soaring 17% in trading Wednesday.
Amazon will still use outside package delivery services as well as the U.S. postal service for a bulk of its deliveries, but shares of both UPS (UPS) and FedEx (FDX) were slightly lower in Wednesday trading on the news.