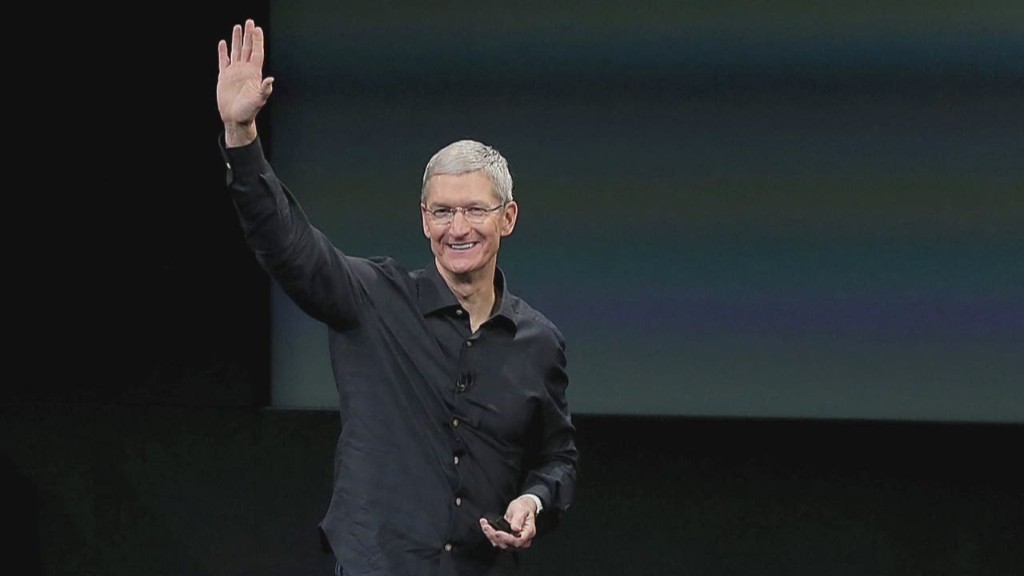 Set that calendar reminder: Apple is about to reveal some new gadgets on March 21.
The company sent invitations to the media for a special event on Thursday, with the words "Let us loop you in."
Apple is widely expected to take the covers off a mini iPhone -- a four-inch "iPhone 5SE."
The smaller phone will be about the same size as the existing iPhone 5S, according to leaked images. But it will also have some of the same features as the newer iPhone 6 and iPhone 6S models, including rounded edges, a Touch ID home button and an on/off button on the right-hand side of the device.
Related: Leaked image of the new mini iPhone 5SE appears
Some other products Apple could show off? There have been reports about a possible smaller iPad Pro, new Apple watch bands and software updates for its devices.
Releasing a smaller iPhone makes a good deal of sense for Apple.
The iPhone 7 is expected to be released in the fall, when Apple would typically be expected to retire the iPhone 5S. By that point, the 5S will be three years old.
Though Apple doesn't break out sales numbers for different versions of the iPhone, Wall Street analysts believe there has been a large amount of staying power for the iPhone 5S because of its smaller size.
The iPhone 5S is the last four-inch iPhone on the market.
-- CNNMoney's David Goldman contributed to this report.