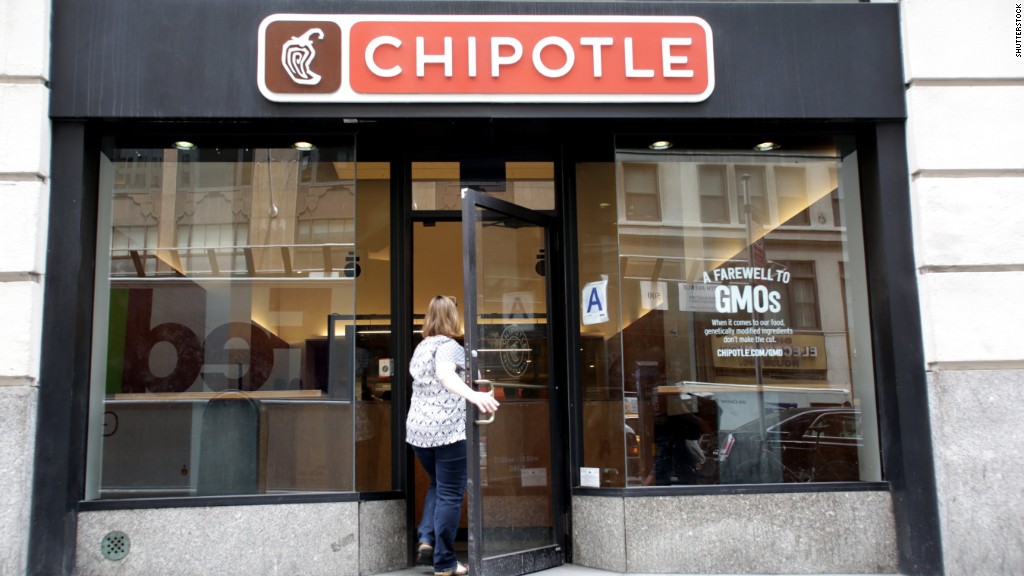 At Chipotle, even the two executives who share the job of CEO were hurt by the company's rough year.
The company shaved the total 2015 compensation of both Steve Ells and Monty Moran by roughly half: Ells brought in $13.8 million and Moran $13.6 million. Their base salaries each increased by just over $100,000.
Neither were awarded stock options, even though each got $23.7 million in options the year before.
Chipotle (CMG) shares took a drastic hit after several health outbreaks infected and hospitalized customers.
In August, before the outbreaks, Chipotle's stock hit an all-time high of $758 a share. After people started getting sick, share prices plummeted. On Friday, they were just over $507 a share, up nearly 6% for the year.
Related: Chipotle store near Boston closes for 'full sanitation' amid norovirus fears
The health crisis caused Chipotle to temporarily close restaurants. It hurt sales and shook its public image as a fast-food chain that offers healthier meals.
Chipotle took in only $68 million in profit during the last three months of 2015 -- a 44% drop from the year before. It was the worst quarterly profit Chipotle has had since 2012. And it was the first time sales have declined since the chain went public 10 years ago.
Chipotle has launched new ads and promotions to entice customers back. The Centers for Disease Control announced in February that it had finished its investigation into the E.coli outbreak. A cause was never determined.