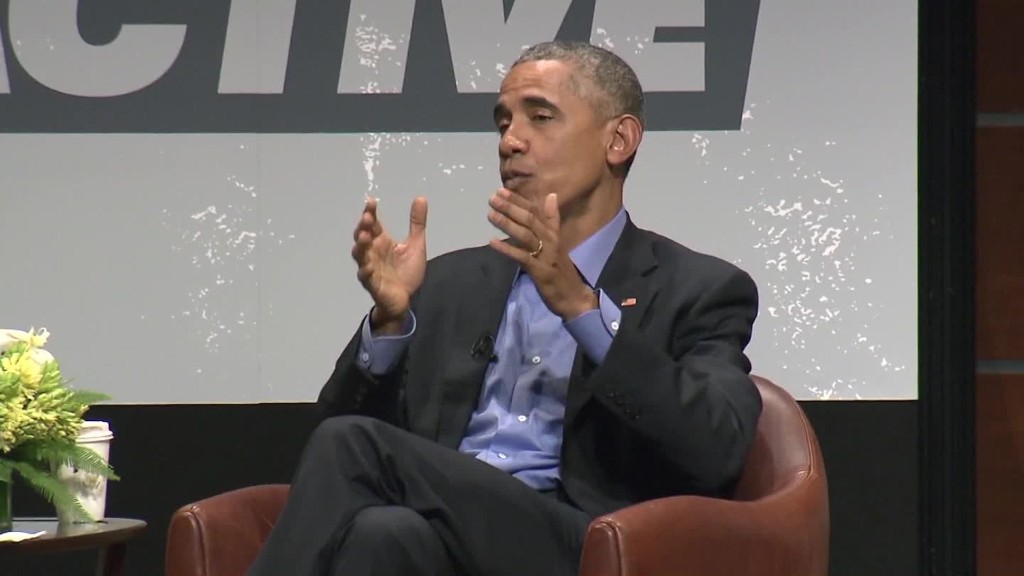 President Obama attended SXSW to inspire techies to collaborate with the government.
But the Apple-FBI case was the question on everyone's mind.
While the president said he couldn't comment on the specifics of the case, even his non-specific answers shed light on where he stands.
"If, technologically, it is possible to make an impenetrable device where there is no key, no door at all, how do we apprehend the child pornographer, how do we disrupt a terrorist plot?" Obama asked onstage in conversation with Texas Tribune editor-in-chief Evan Smith on Friday.
Related: SXSW cofounder Louis Meyers dies
He cited the fact that law enforcement can get a warrant to search your room, "rifle through your underwear," if you are suspected of terrorism, and yet your phone is somehow off limits.
"It's fetishizing our phones above every other value, and that can't be the right answer."
He advocated for a compromise -- saying there had to be some concessions, but it seemed as though the concessions he was looking for were mostly from the tech community.
"If [the government] can't get in, then everyone is walking around with a Swiss bank account in their pocket," said Obama, who is the first sitting president to attend SXSW in its 30-year history.
A lack of trust in the government largely grew out of Edward Snowden's revelations several years ago, which Obama said "vastly overstated dangers to U.S. citizens in terms of spying."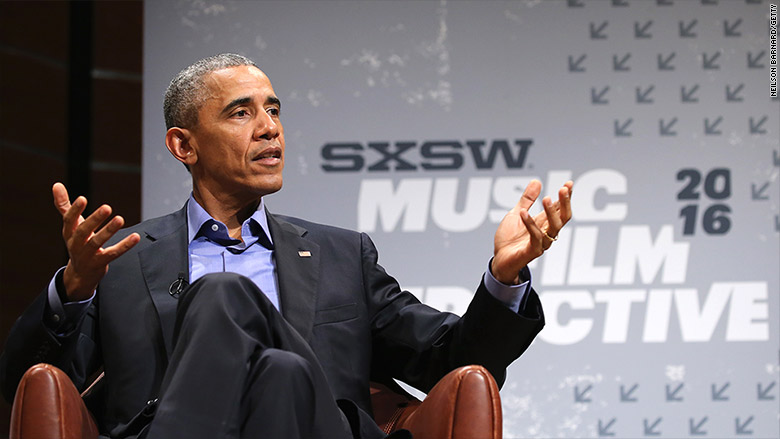 Related: White House pledges to tackle the 'diaper gap'
He struck a diplomatic tone, given that his purpose for being in Austin was to encourage those in the tech community to help the government tackle hard problems.
Since being in office, Obama has recruited top-tier talent from companies like Facebook (FB) and Google (GOOG) to work at the U.S. Digital Service, a department he started. He's launched a civic engagement platform called We The People, and developed startups within the government -- including 18F and the Presidential Innovation Fellows.
He said these programs have already worked to improve services for veterans, streamline the FAFSA and redesign the website of the Small Business Administration.
Obama reminded those in attendance that he had mere months left in the office -- and that the future is in their hands.
"We cannot solve the problems in government and the problems we face collectively as a society unless we, the people, are paying attention," he said.