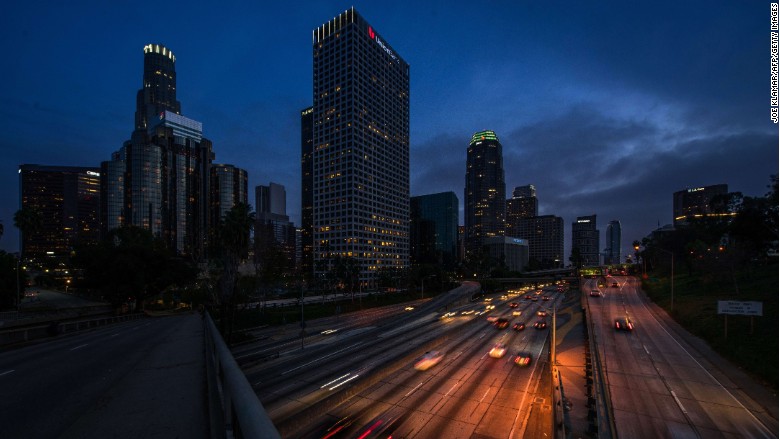 Pity the Angeleno with a crosstown commute.
Los Angeles has the worst traffic of any U.S. city in terms of average time wasted per commuter, according to a 2015 traffic scorecard from transportation analytics firm Inrix.
Los Angeles snagged the top spot with 81 hours spent in traffic per commuter in 2015. Residents of Washington, D.C. and San Francisco were a little better off -- but not much. They tied for second with 75 wasted hours per year.
It's not all bad news, however. Inrix said that increased traffic often comes hand-in-hand with economic advances.
"Cities that have experienced the most economic improvement during the past year are at highest risk for consequences related to worsened traffic conditions, including reduced productivity, higher emissions and increased stress levels," the company said in a news release.
INRIX said across commuters spent more than 8 billion extra hours of traffic across the U.S. in 2015.
Here's the complete ranking of time wasted per commuter:
Los Angeles -- 81 hours/year
Washington, D.C. -- 75 hours
San Francisco -- 75 hours
Houston -- 74 hours
New York -- 73 Hours
Seattle, Wash. -- 66 hours
Boston -- 64 hours
Chicago -- 60 hours
Atlanta -- 59 hours
Honolulu -- 49 hours
How do those commute times compare to European cities? Only London ranked higher than Los Angeles, with 101 hours of delay per user.