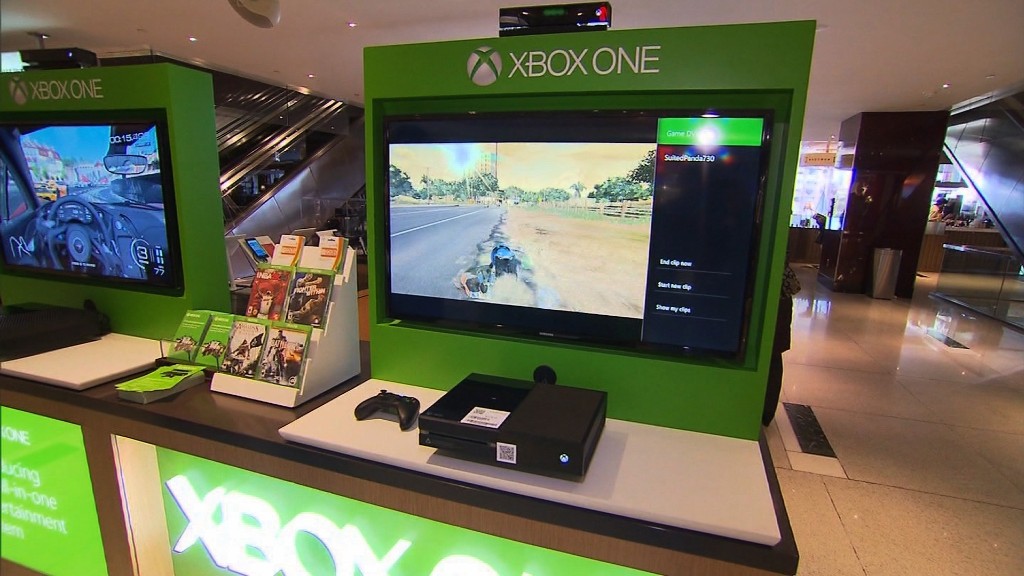 In a sign that the Cubs may actually win the World Series this year, Microsoft has just made a peace offering with Sony.
If you're playing "Call of Duty" on your Xbox, you can't play with your buddy who has the same game on his or her PlayStation. That's because Microsoft operates the Xbox Live network, which has been totally incompatible with Sony's PlayStation Network.
But Microsoft announced this week that it has opened up the Xbox, letting its customers play with PlayStation owners, as long as video game developers support the new feature.
Now the ball's in Sony's court.
As of now, Microsoft's overture has not been reciprocated. It's just a one-way street, and Microsoft needs Sony to also make the PlayStation compatible with Xbox to allow for cross-network video game play.
A spokesman for Sony (SNE) PlayStation did not respond to a request for comment.
Related: Snoop Dogg goes after Microsoft and Bill Gates
Xbox One has sold just over 20 million consoles, compared to Sony's sales of nearly 39 million PlayStation 4, according to video game stat tracker VGChartz. And the Xbox Live network has about 49 million subscribers, while the PlayStation Network has 93 million, according to Edison Investment Research.
"Microsoft has far more to gain than Sony does by extending an olive branch," said Richard Windsor, analyst at Edison. "However, the users of these networks will benefit most of all, which is why Sony will come under intense pressure to take Microsoft up on its offer."
As part of Microsoft's announcement, PC gamers are now able to play with Xbox players. The company said "Psyonix's Rocket League" will be among the first games to take advantage of the new capability, letting PC and Xbox gamers play with one another.
Microsoft (MSFT) noted there is an "open invitation for other networks to participate as well."