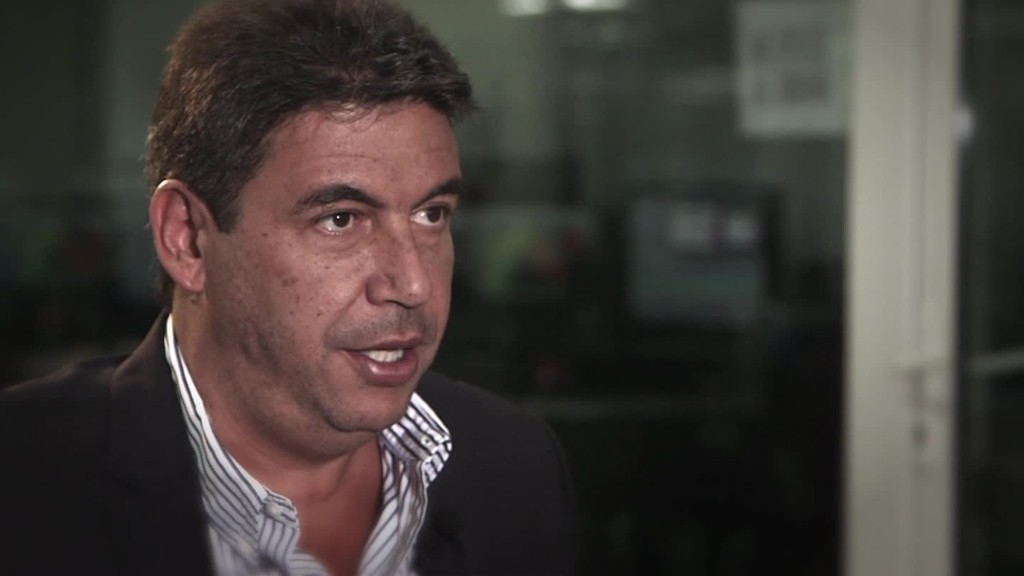 First it was Mexican journalist Jorge Ramos, then former Mexican president Vicente Fox. Now Donald Trump has angered a prominent Mexican CEO.
Arturo Elías Ayub, the son-in-law of Mexican billionaire Carlos Slim, spoke out about what he said were the dangers of a Trump presidency.
"I think it will have a very negative effect on business all over the world, including the U.S.," Elías Ayub said in an interview with CNNMoney. "I think if he wins the presidency, we will see a storm on the markets everywhere. But as a citizen of the world, I would be very concerned if America doesn't have a very responsible leader."
Trump announced his candidacy for president in June and set off a firestorm when he said some of the Mexicans who cross the border into the U.S. are "rapists."
He's made comments about building a wall along the border and forcing Mexico to pay for it. And he has tweeted: "I love the Mexican people, but Mexico is not our friend. They're killing us at the border and they're killing us on jobs and trade."
Related: Mexican billionaire Carlos Slim dumps Donald Trump
In addition to being Slim's right-hand-man, Elías Ayub is the CEO of Telmex Foundation and OraTV. He is also a director of América Móvil and UNO TV Noticias. Telmex is one of the largest telecommunications companies in Mexico, and América Móvil is Latin America's biggest cellphone company.
In his interview with CNNMoney, Elías Ayub said he felt "hurt" by Trump's comments.
"Obviously we don't like the leader of the free world talking like that about Mexico or about anyone else," he said.
He added that as a Mexican and as a "citizen of this world," he views the U.S. as being "the strongest country in the world" -- a role that carries great responsibility.
"I think the U.S. needs a very professional, a very smart, responsible leader, and I don't think that Mr. Trump has any of those."
In July 2015, Elías Ayub spoke out on behalf of Slim and OraTV when the company abandoned a television project with Trump. At the time, Elías Ayub told Reuters that Trump's remarks were racist and "totally out of line ... working with someone so closed-minded was not going to work."