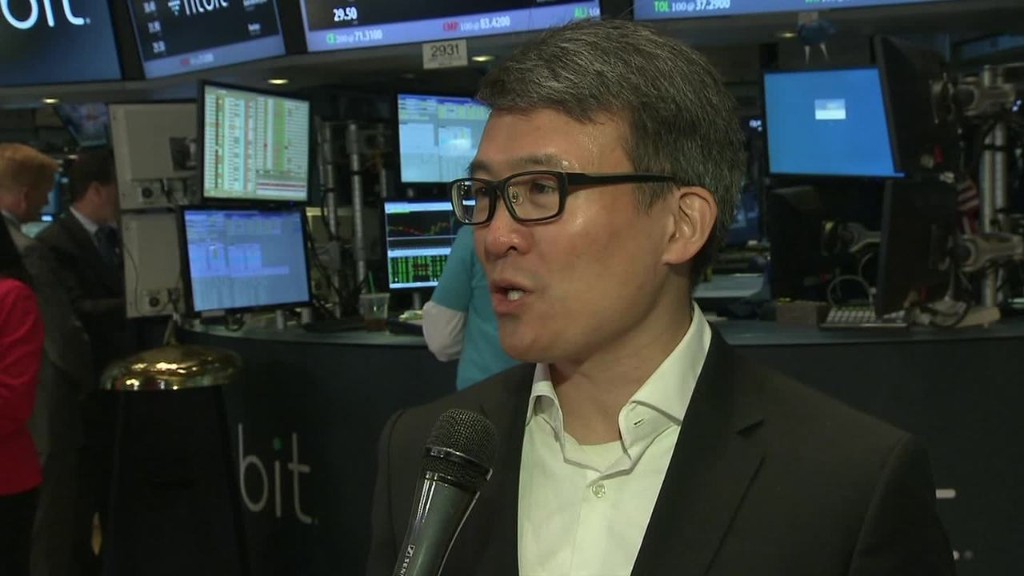 Fitbit's odd case of corporate espionage has just gotten much stranger.
Jawbone filed new accusations this week in a California court, accusing rival Fitbit employees of stealing 19 times more of its files than Fitbit previously owned up to. Fitbit and Jawbone both compete in the fitness tracker market.
In a lawsuit that has been ongoing since May 2015, Jawbone initially accused Fitbit of poaching five of its employees. Once they got their new jobs, the employees allegedly made off with files containing Jawbone's trade secrets and intellectual property, which Jawbone alleges were used in Fitbit's products.
A California Superior Court judge ordered the Fitbit employees to turn over any Jawbone documents. The Fitbit employees turned over 18,000 files that belonged to Jawbone. But more files keep showing up.
The results of a forensic analysis, detailed in a court filing on Monday, have uncovered 335,191 additional files that included information about Jawbone. Attorneys for Jawbone allege that the forensic analysis shows Fitbit and its employees lied to the court when the they claimed to return every file.
Fitbit denies that account, claiming that it made Jawbone aware of the additional files in December after discovering a backup storage device held by a former Jawbone employee. It also denies that any of the additional 335,191 files were ever used or accessed by Fitbit.
"We believe Jawbone's latest request to file yet another amended complaint indicates desperation due to its inability to compete in the market," a Fitbit spokesman said. "Just like the other claims asserted in this litigation, the additional claims Jawbone seeks to assert are unsubstantiated and based on gross mischaracterizations of the events that occurred months ago."
Jawbone also claims that a sixth former employee who now works for Fitbit emailed sensitive Jawbone files to her Fitbit email account after she switched companies. Jawbone wants a judge to include her in the lawsuit as well.
In its filing, Jawbone called the stolen data "the epitome of protected trade secrets," including designs for circuit boards, Jawbone's negotiated price quotes from manufacturers and other potentially sensitive information.
Jawbone claims that Fitbit already implemented those allegedly stolen features into its own products, noting that the new Fitbit Alta wristband "bears a striking resemblance to Jawbone's UP products -- not only in appearance and design but also in terms of its features."
Fitbit (FIT) is the fitness tracker leader, with 21 million devices sold last year, according to IDC. Jawbone sold just 2.3 million and did not crack the top five in 2015. The company has been struggling lately, laying off 15% of its staff in January.
Fitibt has counter-sued Jawbone for infringing its patents.