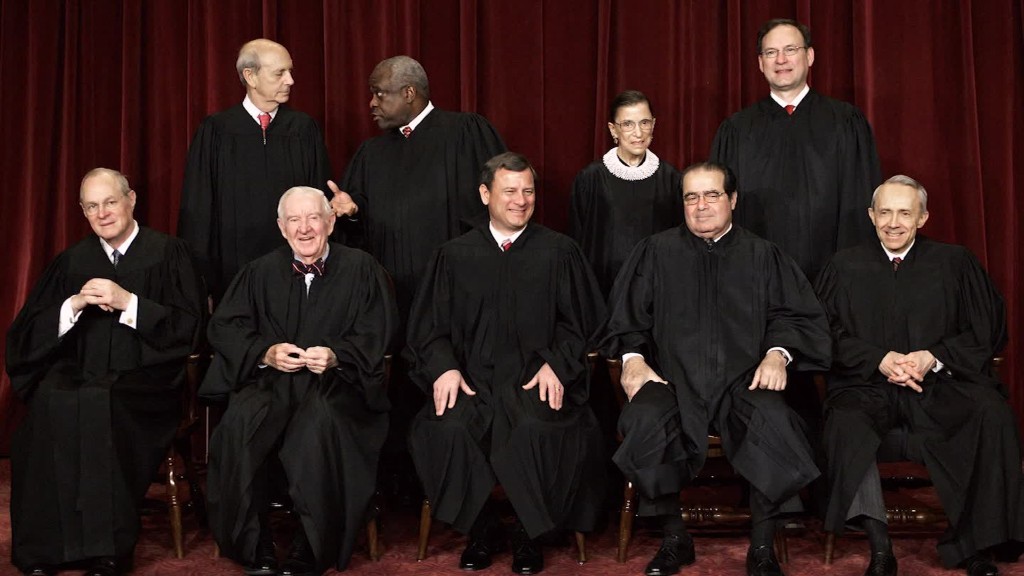 Exactly one minute after announcing that he would nominate a Supreme Court justice, President Obama launched a new Twitter handle, @SCOTUSnom, which was instantly verified.
Twitter verifies accounts belonging to celebrities, journalists, government officials, companies and other noteworthy people who are in the public eye. Twitter denotes verified accounts by posting a small blue badge with a white check mark next to the person or company's handle.
But the verification process typically takes at least a few hours, if not days. Twitter has to ensure that the handle actually belongs to the real public figure and not someone spoofing a celebrity. The company usually verifies the person's email address and does some vetting to be sure.
Related: Obama to name Supreme Court pick
In May 2015, when Obama launched his own Twitter (TWTR) account, he was also immediately verified.
The White House is girding for a major fight with Senate Republicans over the Supreme Court nominee, who will be announced at 11 a.m. ET on Wednesday.
Republicans serving on the Senate Judiciary Committee have said they will not consider any nominee, regardless of the person's credentials. Obama has countered that the senators are thwarting their constitutional obligation to consider a president's nominee.
The @SCOTUSnom Twitter handle lays out the president's case. In its profile description, it says it will allow people to "get the facts on President Obama's Supreme Court nominee and the nomination process."