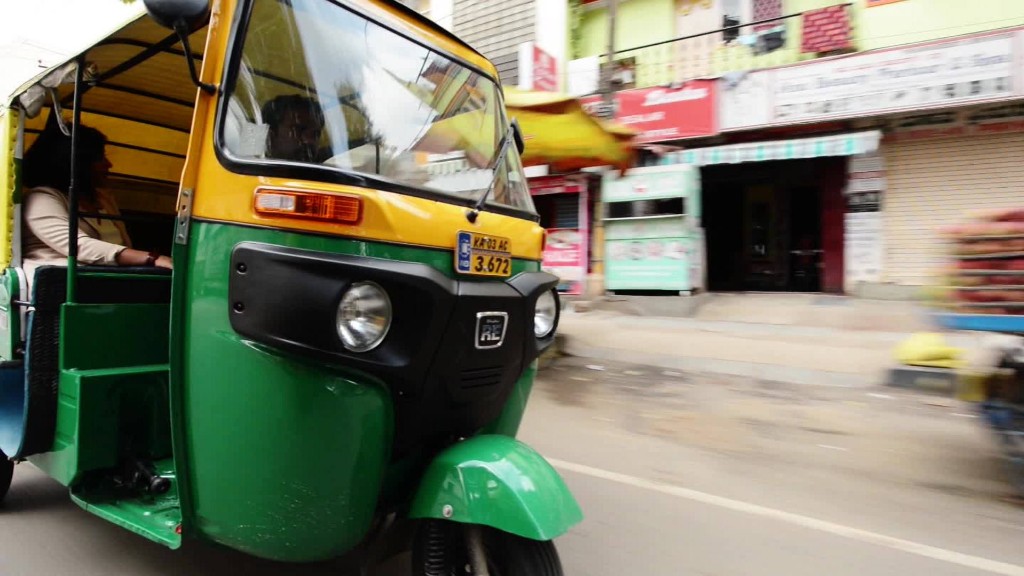 Uber's motorcycle taxi experiment has rolled to a halt in India.
Roughly 80 motorcycles participating in new programs from Uber and homegrown rival Ola have been impounded by transportation authorities in Bangalore. The companies do not have have the proper permissions to offer motorcycle rides, regulators said.
Both companies have agreed to stop operating motortaxi services until they have applied for the proper permits, said Ramegowda, a state transportation official in Karnataka, who like many Indians uses only one name. Any vehicle that carries a passenger, whether it's a bus or a two-wheeler, needs a permit.
The seized vehicles are now in the possession of the courts, which will determine when they will be released, Ramegowda said.
Related: Uber invests $1 billion in Indian market
Uber and Ola simultaneously launched two-wheeler passenger services on March 3 in Bangalore, one of India's tech hubs. Uber was offering motorcycle rides for a base fee of 15 rupees (22 cents), and 3 rupees (half a cent) for each kilometer -- about 50% the price for a car.
Motorcycles are a popular alternative to cars as they are cheaper and can weave through traffic jams that choke India's major cities.
Uber and Ola did not respond to requests for comment.
Related: Uber's rivals are teaming up in Asia
The Indian government previously halted Uber's services in 2014 after an Uber driver raped a female passenger in New Delhi. The driver was sentenced to life in prison, and Uber added safety features to the app, including a panic button.