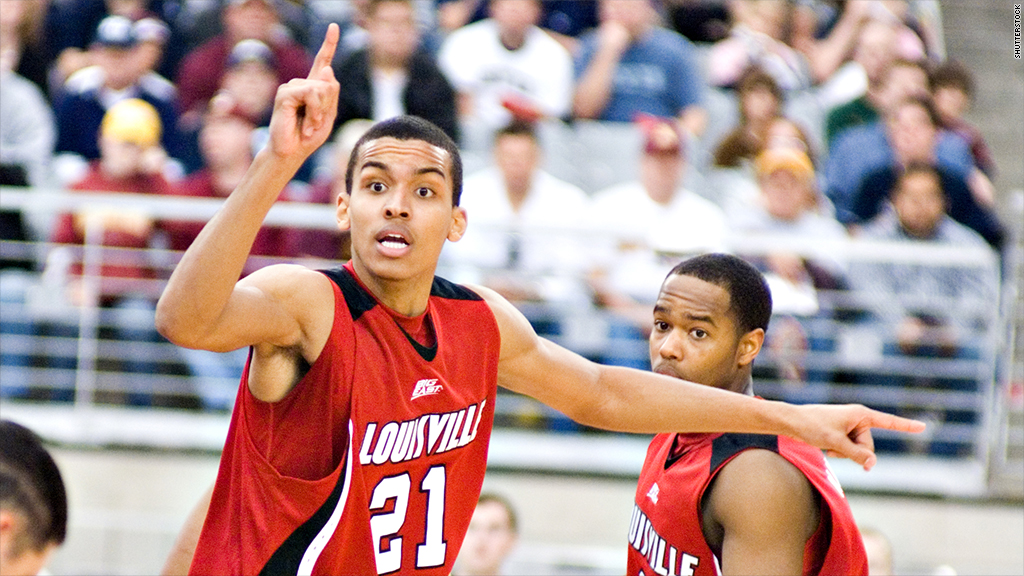 You may not think much of it when you toss in a few bucks to join your office's NCAA brackets pool, but all those bets add up fast.
Americans will wager $9.2 billion on NCAA brackets this year, according to the American Gaming Association.
That's a lot more than we spend on a lot of other forms of entertainment. It's more than double the $4.2 billion people spent on sports gambling last year in Nevada, where it's legal.
Related: College coaches make more than players get in scholarships
Likewise, it's more than the $6.6 billion that Americans spent less last year on Powerball and Mega Millions lottery tickets.
Even if binge watching is your thing instead of basketball, it still doesn't add up to March Madness numbers. All told, Americans will spend an estimated $7.4 billion this year to watch everything from House of Cards to Broad City on streaming video services such as Netflix (NFLX), Hulu or Amazon Prime this year, according to PricewaterhouseCoopers.
Related: NCAA ban on athlete pay is upheld
The $9 billion we'll spend on NCAA brackets is double the $4.5 billion we spent on movie tickets during last summer's blockbuster season, according to Box Office Mojo.
All told about 40 million Americans filled out about 70 million brackets for the 2016 tournament, according to the association. That's more than the 35 million people that have voted so far this year in presidential primaries and caucuses.