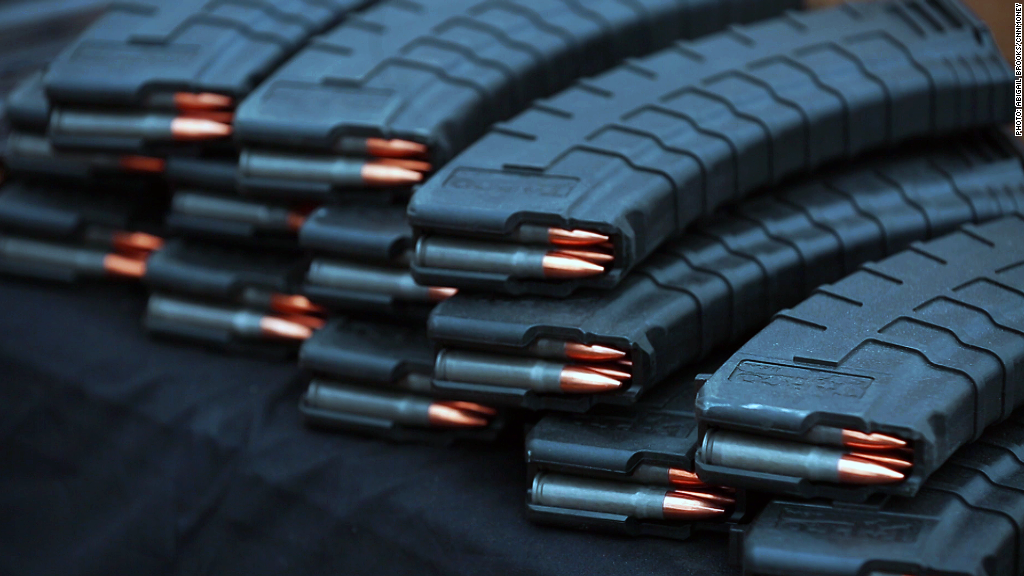 A concealed carry gun is coming out this year that can be folded into a box resembling a smartphone ... a feature that makes cops nervous.
Ideal Conceal, a Minnesota startup, is developing a two-shot pistol that folds into a palm-sized square. It can be slipped into a back pocket or displayed openly in a coffee shop with no one the wiser.
"Ingeniously designed to resemble a smartphone, yet with one click of the safety it opens and is ready to fire," says the company website. "Smartphones are everywhere, so your new pistol will easily blend in with today's environment. In its locked position it will be virtually undetectable because it hides in plain sight."
The company said the gun will cost $395 when it becomes available mid-2016. Developer Kirk Kjellberg said he's already received 2,500 emails from people who want to buy one.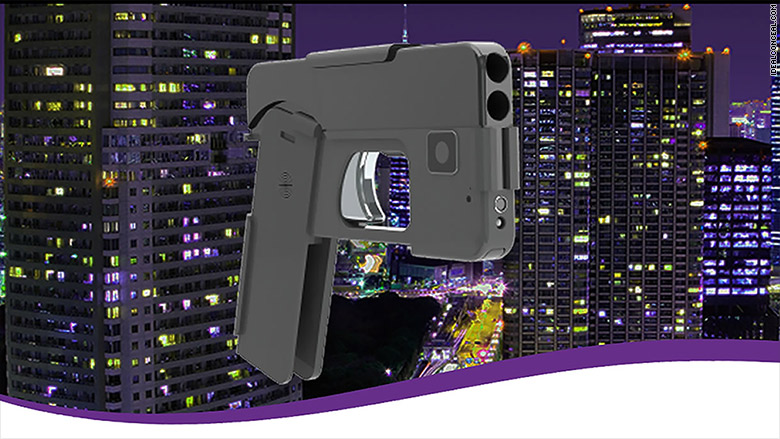 Kjellberg has a concealed carry permit and said he got the idea when he was walking through a restaurant and a young boy saw his pistol.
"This little kid says, 'Mommy, Mommy, that man's got a gun,' so the whole restaurant looks at you like you're about to shoot the place up," he explained to CNNMoney. "So I thought to myself there's got to be another way to be able to carry without bothering other people."
The Ideal Conceal is a .380-caliber derringer, with two bullets loaded into two barrels. The derringer's original, simple design dates all the way back to the 1850s, when it was developed by Philadelphia gunsmith Henry Deringer.
Kjellberg said the gun cannot be fired while in the closed position.
Related: FBI background checks stay strong in 2016
NRA Museums director Jim Supica said that Ideal Conceal is not the first folding pistol, nor is it the first pistol to be shaped like a box. North American Arms already makes a small folding revolver that can be easily concealed, and the Taurus Curve is shaped like a box with rounded edges.
But the main difference, according to Supica, is that the guns from North American Arms and Taurus "still look like guns," while the gun from Ideal Conceal "is arguably designed not to look like a gun when folded."
That's the part that doesn't sit well with police officers.
"In general, the concept of any kind of weapon that's disguised, so that it's not apparent that it's a weapon, would be cause for concern," said Bill Johnson, executive director and general counsel for the National Association of Police Organizations.
Even if it's in plain sight, the Ideal Conceal might actually require a concealed carry permit, but that would depend on state and local laws, which vary widely.
Related: Handgun sales are booming for Smith & Wesson
Kjellberg, an entrepreneur who co-owns Microwave Utilities, a company that thaws out frozen ground to access underground utilities, said he might eventually develop guns in different calibers. He also plans to introduce a semiautomatic version of Ideal Conceal in 2018.
His palm-sized pistol seems custom-made to ride the rising trend in concealable pistols. Handgun sales are booming, particularly for compact models, pushing FBI background checks to record levels.