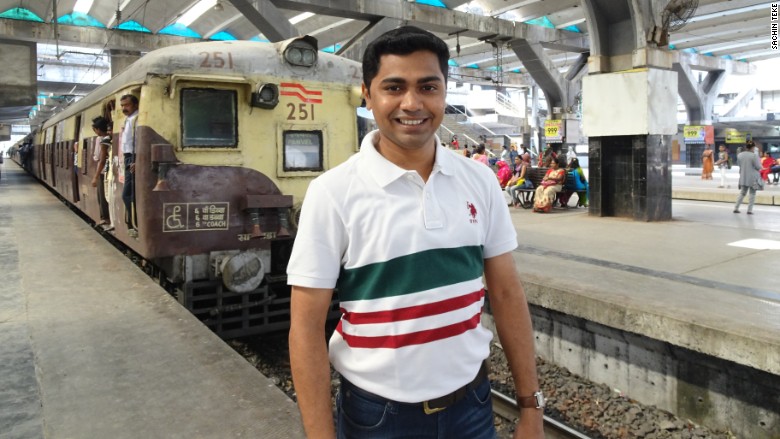 Sachin Teke is a behind-the-scenes kind of guy. That's why most Indians probably don't know that he created one of the country's handiest apps.
But mention the name "m-Indicator" to a Mumbai resident and chances are that they'll immediately pull it up on their smart phone.
Teke, a native of Mumbai, launched the transportation app m-Indicator in 2010. It was a direct product of his frustration with Mumbai's public train system.
"I was traveling two-and-a-half hours every day to my job," said Teke, 31. "The trains are very crowded. Sometimes I would leave the office at 10 p.m. just to avoid the evening rush."
Besides the crush of people -- some 7.5 million people ride Mumbai's suburban trains daily -- Teke was tormented by occasional delays and service changes.
The IT engineer had enough. "I had to make my journey more comfortable for myself," he said.
While working as an app developer for a software firm, Teke made m-Indicator his side project.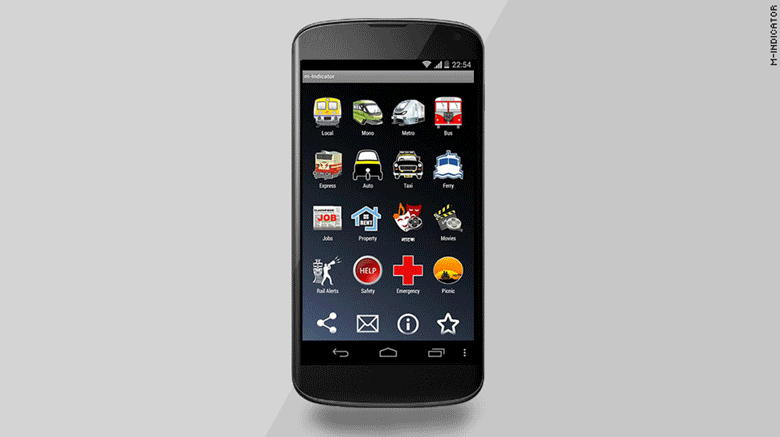 He designed the app's architecture, wrote the code himself, and enlisted family, friends and volunteers to enter train timetables for the 232 trains that make 3,000 daily trips through 108 stations in the city's vast railway network.
"We had a total of 84,000 timetable entries," said Teke. The process took a few months. He launched his startup Mobond on May 3, 2010, the same day he debuted the free app and resigned from his job.
Teke said m-Indicator provides accurate, real-time information for Mumbai train schedules, including arrival times, route changes and delays.
Almost all of this information is collected and verified daily by his team of eight employees.
"Train platforms in Mumbai have electronic boards with some of that information, but it's not always accurate," he said.
Today, M-Indicator has 10 million subscribers and generates $1 million in annual revenue (mostly from Google (GOOGL) Adwords) for Mobond.
Related: Five men with one mission - keep women in India safe
M-Indicator's success didn't happen quickly. One reason was that Teke was spreading awareness about the app organically, by word of mouth.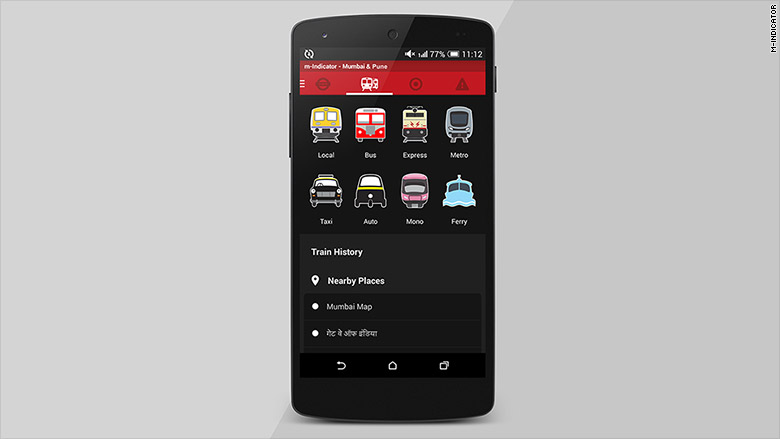 Teke would open the app on his phone while riding the train. A few curious passengers would ask him about it and he'd implore them to download it.
Six months later, this method has gotten him only 2,500 users. "I was very worried. I had left my job for this app," said Teke.
Realizing he had to do something radical to attract more users, he added a "share" function so users could tell their network about m-Indicator.
It worked.
By the end of the first year, the app had 500,000 subscribers. Even Mumbai's railway authority took note of its growing popularity. Teke said his team is notified by local authorities anytime major train schedule changes are in the works.
Related: Want to clean up India? Turn trash into free Wi-Fi
The app has since evolved into a one-stop shop for Mumbai's train, bus, metro and even ferry schedules. Some add-ons: It helps locate nearby picnic spots, hotels, hospitals and movie theaters.
"We also post job listing and apartment rentals," said Teke.
A new Train Chat feature lets users directly communicate with other users. "We're also planning a ride-sharing feature," he said.
The app ranks No. 2 in the India travel apps category on Google Play, the app store for android apps. (Teke said 95% of m-indicator's subscribers use android phones.)
Teke bootstrapped his startup and hasn't taken any outside funding. Now he's hoping to raise $8 million to expand the app to other Indian cities.
"We want to do this quickly for Delhi, Pune, Ahmedabad, Kolkata and Bangaluru," he said.