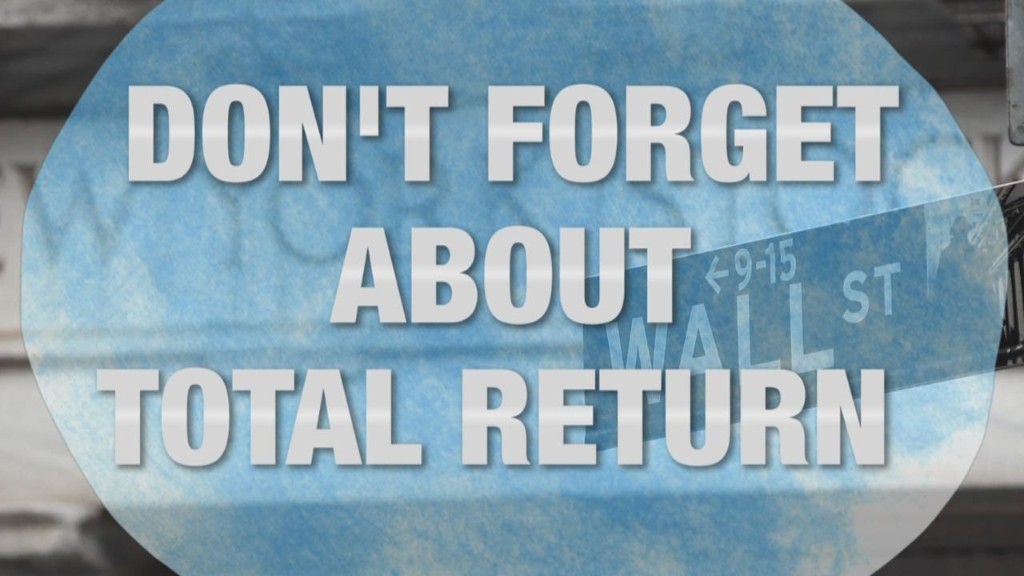 Basically nothing. That's what one quarter of Americans have saved for retirement.
About 26% of workers said they and their spouse have saved less than $1,000, according to a new report from the Employee Benefit Research Institute. Another 16% said they have between $1,000 and $10,000 stashed away for retirement.
While younger workers at the start of their careers still have a long way to go, it's safe to say anyone with less than $1,000 saved is not on track to live a comfortable retirement.
Experts suggest saving 10% -- or more -- of your income each year. By that measure, anyone earning $30,000 should be putting away at least $3,000 per year, according to a CNNMoney retirement savings calculator.
The report showed 27% of couples saved less than 10% of their household income last year.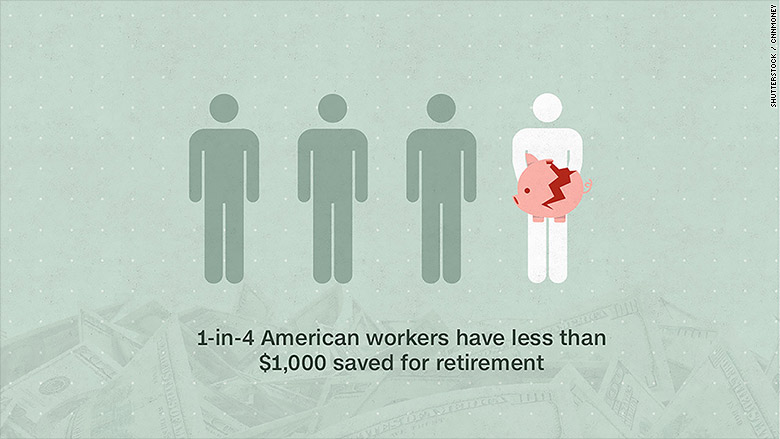 Related: 3 steps to saving for retirement
So what's getting in the way? A majority of people said it simply comes down to day-to-day expenses. Small paychecks, education costs, and paying off debt also make it difficult to save.
But there is some good news. More people say they are currently saving at least something for retirement than in any year since 2009.
Related: The 5-minute 401(k) investment plan
Every little bit helps, especially when you're young. To get started, it's helpful to figure out how much you'll need before quitting your day job.
One rule of thumb is that you'll need 70% of your annual pre-retirement income to live comfortably. Nearly half of workers surveyed said they've never tried to estimate how much they'll need.