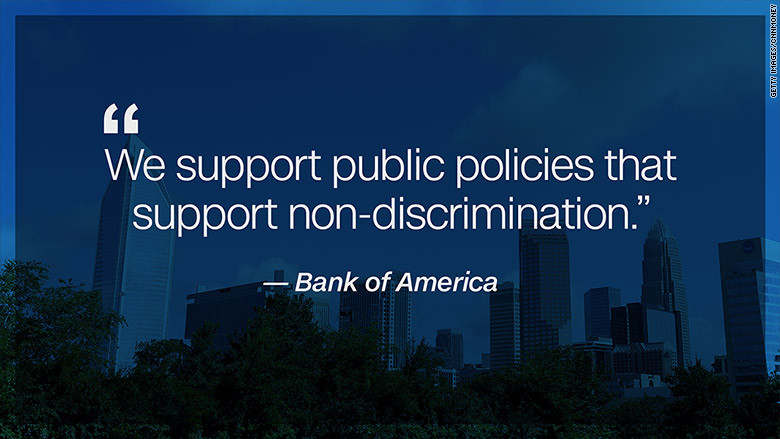 The NBA suggested Thursday that a bill signed into law this week that is being criticized as "anti-gay" could cost the state the league's all-star game next year.
The game is currently scheduled to be played at the Time Warner Cable Arena, the home of the Charlotte Hornets, on Feb. 19, 2017.
The bill, which was signed into law Wednesday, overturned a city ordinance in Charlotte that banned discrimination of LGBT individuals. The Charlotte ordinance was passed in February, but the state bill overruled it and prevents other North Carolina cities from enacting similar policies.
The NBA said via Twitter that it is "deeply concerned that this discriminatory law runs counter to our guiding principals of equality and mutual respect and do not know what impact it will have on our ability to successfully host the 2017 All-Star game in Charlotte."
The NBA issued its statement as a campaign heats up in Georgia to pressure Governor Nathan Deal to veto a bill that would allow faith-based groups to deny services to LGBT individuals. It was passed by the state's legislature recently and Deal has until May 3 to decide whether to sign it.
The North Carolina law prompted a flurry a corporate statements disagreeing with the bill, but did not suggest any other actions they might take in protest.
Bank of America (BAC), which is based in the state, said it supports "public policies that support non-discrimination" and that it's committed to supporting "LGBT employees through progressive workplace policies and practices."
Related: Hollywood turns up the heat on Georgia
Dow Chemical (DOW) has plants in North Carolina. The company's vice president of government affairs, Kevin Kolevar, said in two tweets that Dow was "disappointed" that the bill had been signed. He also said Dow would continue to fight for "fairness for all."
BioGen (BIIB), which is based in Durham, North Carolina, tweeted that it opposed the bill and supported "advancing the power of difference."
Google (GOOG) called the new law "misguided and wrong."
PayPal (PYPL) said on Twitter that inclusion is one of its "core values" and that it is "proud to champion LGBTQ equality." The online payment company has a processing center in Charlotte. PayPal has received the Human Rights Campaign's highest rating for LGBT workplace equality.
"Discrimination is a destructive force that erodes a company's ability to grow and thrive by not allowing every person in that organization to realize their full potential," the company said in a statement.
RedHat, a software company whose U.S. headquarters are located in Raleigh, North Carolina, said the bill was a "clear step backwards. Sad day." Its tweet also included the hashtag #WeAreNotThis.
Related: Anti-gay rights law could sink Atlanta's shot at the Super Bowl
It's not just big corporations that are speaking out.
Mitchell Gold is the co-owner of Mitchell Gold + Bob Williams, a modern furniture company that sells its products around the world. Its factory is located in the rural town of Taylorsville and is the largest employer in the county.
Mitchell Gold is openly gay and said in an interview with CNNMoney that he was staunchly against the bill.
"Discrimination is unhealthy for a potential workforce and an existing one. Employees will feel their dignity is being challenged," Gold said.
He also noted that a costly special session of the state's legislature was convened to overturn the Charlotte ordinance.
"It's charging taxpayers to legalize discrimination," Gold said.