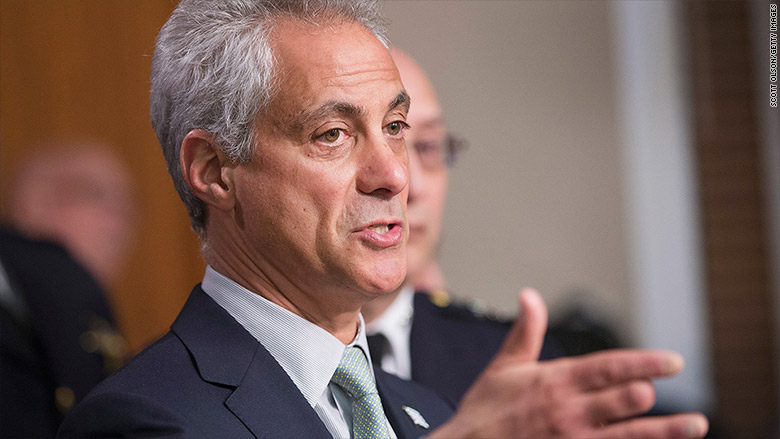 Chicago city workers and retirees can breath a sigh of relief -- their pensions won't be cut.
The Illinois Supreme Court struck down a law Thursday that would cut annual increases to retirees' pension benefits and require workers to contribute a bigger chunk of their salary to the fund. The law was pushed by Chicago Mayor Rahm Emanuel in 2014, in an effort to keep the funds from running out of money.
But the Illinois Constitution protects public employees' pensions from being "diminished." The Supreme Court, upholding a lower court's ruling, found that Emanuel's pension reform violates that provision.
The law had addressed two city pension funds which cover about 60,000 retired and active civil service and labor workers. One fund is set to run out of money in 10 years, and the other in 13. Together, they face a $9 billion shortfall. The two unions don't include police, firefighters, teachers, transit or park workers -- who are covered by different pension funds.
Related: Illinois can't pass a budget and the most vulnerable are getting hurt
A group of four unions that brought the lawsuit to court applauded Thursday's ruling.
City workers, they said in a statement, such as librarians and truck drivers, school social workers and nurses, had been "faithfully paying their share" while politicians failed to set aside adequate contributions.
The retirees' average pension is $32,000, the group said. And those covered by these funds aren't eligible for Social Security, so they often have to rely on their pension for a large part of their retirement income.
Currently, retirees get 3% annual cost-of-living increases to their pension benefits and workers contribute 8.5% of their salary each year to the fund. But the new law would have lowered the annual increases to half the rate of inflation, and increased worker contributions to 11%.
It would have also increased the city's contribution to the fund, because that is calculated based on the amount contributed by employees each year.
Related: Illinois paid lottery winners before college students
Now that the pension reform plan has been struck down, the city of Chicago needs to figure out a new way to come up with the money for its pension funds. In total, the city's six pension funds only have 50% of the funding they need and face a $26.8 billion liability.
"Though disappointing, this ruling does not change my commitment to ensuring employees and retirees have a secure retirement without placing the full burden on Chicago taxpayers," Emanuel said in a statement.