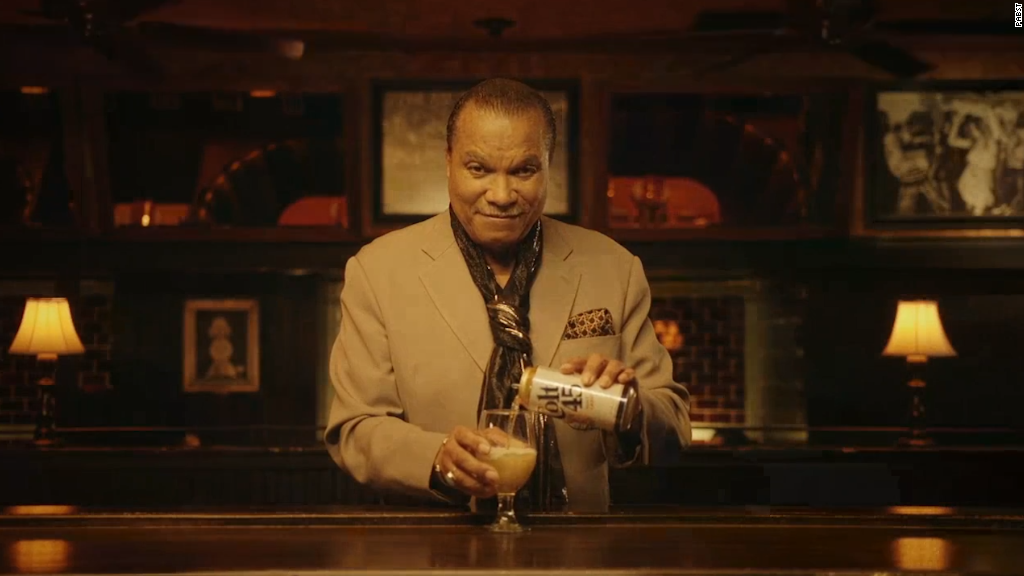 Pabst is bringing back smooth-talking Billy Dee Williams of "Star Wars" fame to reprise his '80s role as the pitchman for Colt 45 Malt Liquor.
"The world moves fast, but change isn't always a good thing, when you got it right the first time around," says Williams, in a commercial that juxtaposes clips from his '80s ads with him pouring a beer.
"Sometimes a true original doesn't need to change a thing," says Williams, wearing a suit with an ascot. "It works every time."
"It works every time" was the catch phrase from his '80s ads -- where he was often accompanied by an attractive woman.
The new ad is currently on Youtube.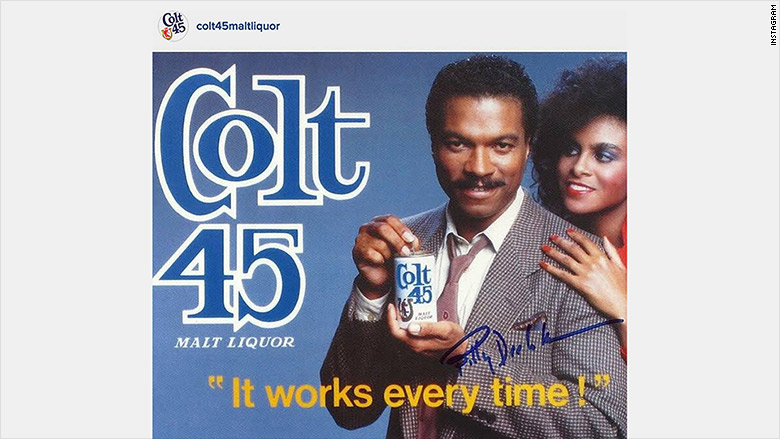 Williams' break-out film was in 1971, when he co-starred with James Caan in the tear-jerker sports drama "Brian's Song." But he is best known for playing "Star Wars' "Lando Calrissian, the intergalactic gambler who won Cloud City but lost the Millennium Falcon to Han Solo. He appeared in "The Empire Strikes Back" in 1980 and "Return of the Jedi" in 1983.
But does Calrissian drink Colt 45? Williams said that he does.
"Yep, Lando drinks it and would say 'may the Colt be with you," he told CNNMoney via email. "I enjoyed it back in the '70s and I'm happy to be drinking it now."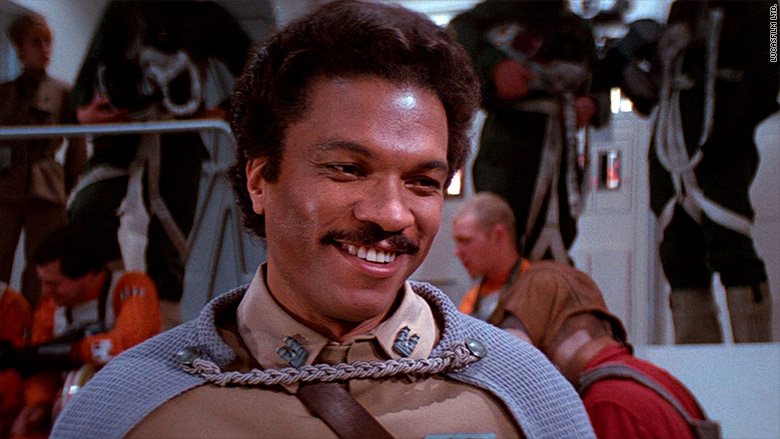 Pabst has owned Colt 45 since 1999, when it acquired Stroh's. The brewery, established in 1844 in Milwaukee, Wisconsin, is best known for PBR, or Pabst Blue Ribbon, an inexpensive beer that's become popular with hipsters and millenials.
Related: Dos Equis is retiring "The Most Interesting Man in the World"
But the company has many other brands, including Schlitz, Tsingtao, Old Milwaukee, Colt 45 and Blast, a fruitier and more potent version of Colt 45. Snoop Dogg is the pitchman for Blast, a rival to Four Loko.