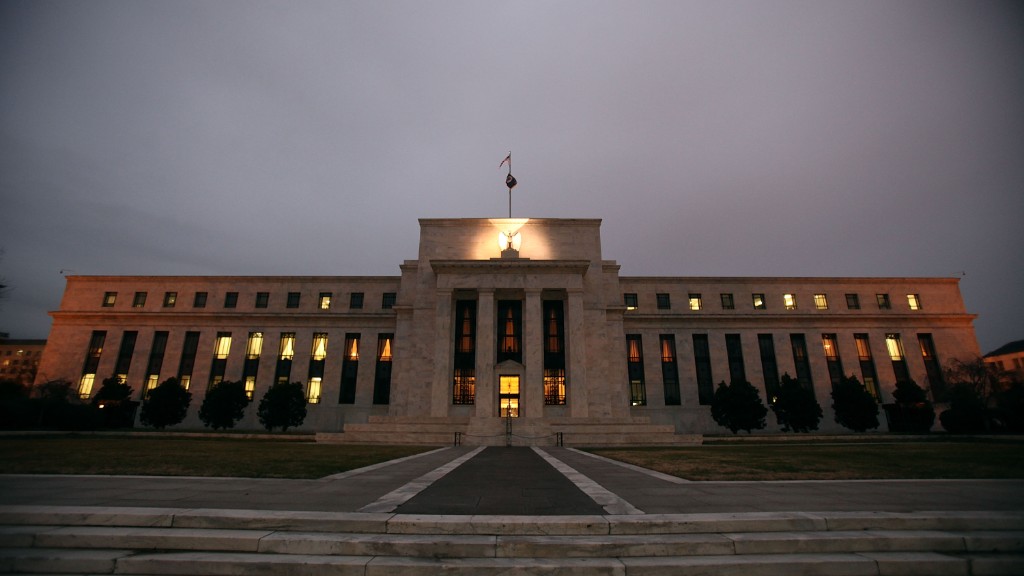 From Wall Street to Main Street, investors are doing a happy dance. On Wednesday, the U.S. stock market hit its highest level yet in 2016.
After starting the year in meltdown mode, the market is on a comeback kick. The Dow has not only erased the losses, it's currently up 1.7% for the year. The S&P 500 has also notched a positive 1% gain.
It's a dramatic revival for a market that had tanked more than 10% by early February. Some were ready to proclaim that the bull market was finished.
Now investors are making money again. Even popular tech stocks that got hammered earlier in the year such as Apple (AAPL) and Google (GOOGL) are on the upswing. And April is almost here. It's traditionally a very positive month for stocks.
"Snow White didn't have a fairy godmother. However, we do: Fed Chair Janet Yellen," wrote investment strategist Ed Yardeni in his morning note.
Related: Don't make the mistake these hedge fund managers did
Stocks are surging for three key reasons:
1. The Federal Reserve pulled out its best pain reliever
The Fed knows how to calm the markets. On Tuesday, Fed chair Yellen reassured investors that the Fed will "proceed cautiously," Translation: The Fed almost certainly won't raise rates in April. Stocks soared Tuesday and Wednesday in response.
But... While the Fed has rescued the market (and, to some extent, the economy) in recent years, it is "running low on ammo" to help. Yellen has used her words to soothe, but will that be enough if a real crisis comes?
Related: Janet Yellen: Global 'risks' could hurt U.S. economy
2. Oil went from under $27 a barrel to $40
Cheap oil was supposed to be a big boost to the U.S. economy. The thinking was that Americans would save on gas and spend that money on other items. But investors learned that there is a point when oil gets so cheap that it hurts companies. When they can't pay their bills, they go belly up and take out jobs.
When crude oil fell below $27 a barrel this year, investors panicked. But oil rebounded in mid-February. It now trades around $40 a barrel. Stocks rode that surge too.
But... The question is whether it will last. The world still has way more oil supply than it needs. That makes it difficult to see how prices will rise much more anytime soon.
Related: Investors are still betting big on gold
3. China (and most of the world) looks a bit better
The market freakout earlier this year started in China. The world's No. 2 economy clearly isn't growing at the pace it was before. But no one knows just how bad the slowdown is. The Communist Party still claims 6.5 to 7% growth -- only a hair below last year's.
h China still looks shaky, data in recent weeks shows a rebound in consumer sentiment and a stabilizing in many of its main economic sectors. It might not be a 7% growth, but fears of a recession look overblown.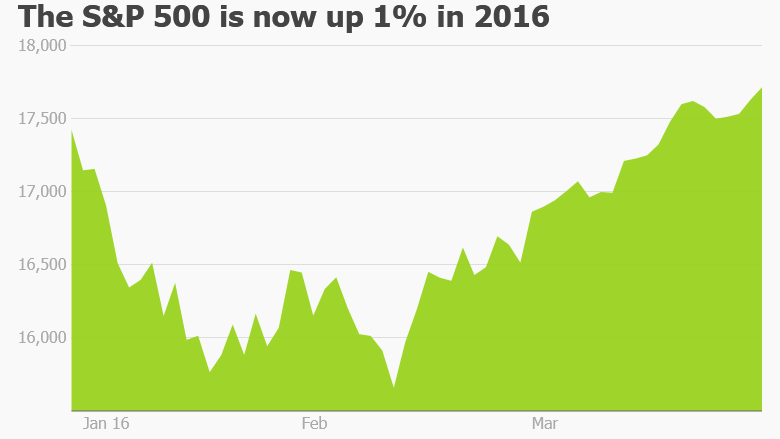 One big 'fear factor' remains
The macro picture looks decent, even optimistic to some -- the U.S. economy is in decent shape and many parts of the world are steadying.
But one more "fear factor" looms: Corporate earnings. American companies are struggling to grow like they did in years prior. The economy may be growing, but it's growing in low-gear. That may not be enough to drive profits higher for companies or investors.
"Earnings growth has turned negative for the first half of the year," says Sheraz Mian, research director at Zacks Investment Research. "Almost all of the prior growth hopes for 2016 have disappeared over the last few months."