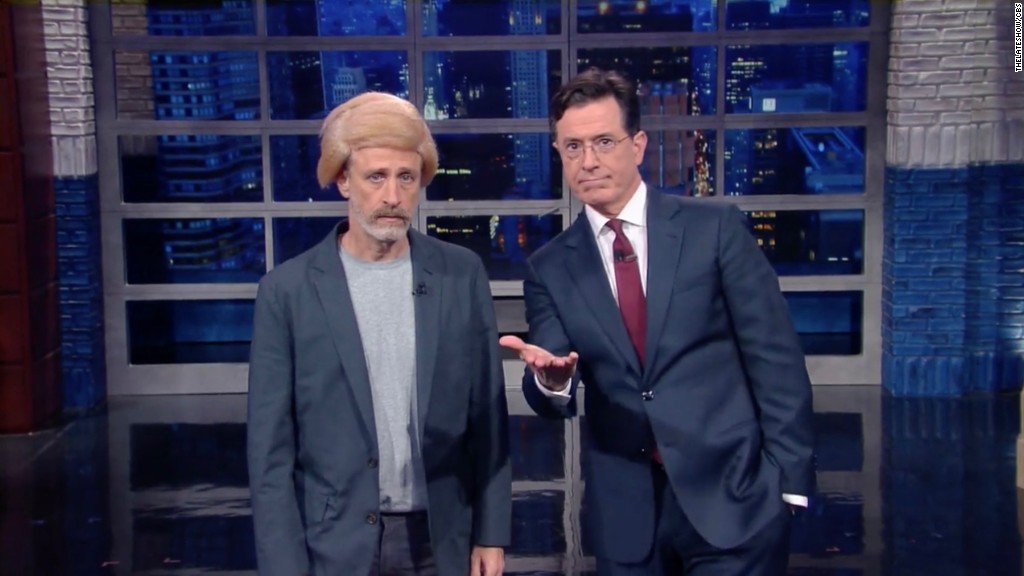 Where is Jon Stewart?
The former "Daily Show" host has virtually vanished since stepping down as host last August. The comedian's quasi-retirement comes as one of his favorite targets, Donald Trump, has dominated the 2016 election with controversial comments and behavior that would have had Stewart slapping his desk.
Stewart's four-year production deal with HBO to create "timely short-form digital content" was initially slated to come online sometime in early 2016. Yet, there's still no Stewart.
A network spokesman told CNNMoney it is still in development and they are looking at a start date in the second half of 2016.
Stewart, while mostly off the radar since August, has not been completely off the air. He's appeared on TV series ranging from the The Late Show with Stephen Colbert to his old show to the WWE.
And even though his pupils like John Oliver and Samantha Bee have somewhat filled the void, Stewart's impact has been missing from an election that seems perfectly set up for his lampooning.
Related: Even John Oliver enjoys a Drumpf bump
"I do think Jon Stewart would have brought much more edge to taking on Trump," said Bill Carter, a CNN contributor and the author of two books about late-night. "Jon would have been much more angry than amused."
Carter added that Oliver and Bee's biting criticisms of the candidates feels lacking seeing that they are only on once a week compared to Stewart who was on almost every night.
"The loss of that expectation of every night witnessing a host teed up and ready to fire has been acute," Carter said. "Every time Trump or one of the others has pushed the level of astonishment to new heights I suspect many of Stewart's old fans have had pangs of loss."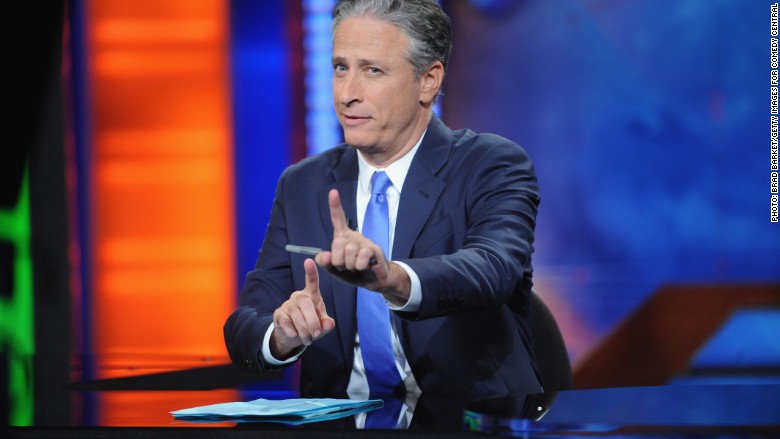 Trump's rise in the host's absence has also been noticed by Trump's opponents like John Kasich who told ABC's "Good Morning America" on Thursday morning that what "Donald ought to be happy about is that Jon Stewart's not running 'The Daily Show.'"
Stewart's silence suggests he has been able to resist the lure of such easy targets that Trump's statements and stances would provide him. It's a draw that another outspoken commentator, Keith Olbermann, found irresistible.
Olbermann has been vocal about wanting to come "out of retirement" to be part of the 2016 conversation.
Related: Keith Olbermann wants a piece of the 2016 campaign
Those in the media have also observed the lack of Stewart's satire in this election cycle.
"Past 24 hours were a real reminder just how much this was the wrong year for Jon Stewart to give up his show," Adam Nagourney, the Los Angeles bureau chief for the New York Times, tweeted on Wednesday.
It's not exactly clear what the former "Daily Show" host will be doing on HBO when he returns, but for many of his fans, Stewart's second act cannot come soon enough.
"I'm not sure what Jon would have been doing on HBO had he started up his role there, though I suspect he would surely have not been able to resist going after this story full bore," Carter added. "But I think he has consciously stepped back from his former role. He seems to want a true second act, and perhaps he isn't sure yet what that is going to be."