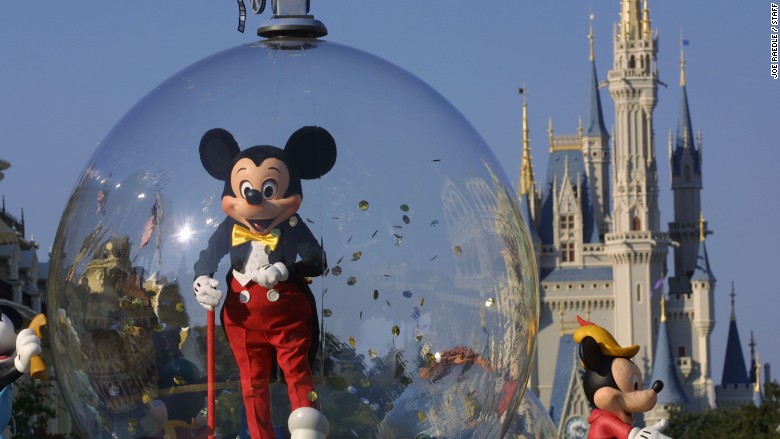 Disney, Marvel and Lucasfilm are suing an entertainment company that provides costumed actors for parties, birthdays and corporate events.
Disney (DIS), Marvel and Lucasfilm Entertainment Company filed suit against Characters for Hire in Manhattan federal court on Wednesday for using copyrighted characters without permission.
The plaintiffs accuse Characters for Hire of illegally promoting images of its copyrighted characters on its web site, including Mickey Mouse, Minnie Mouse, Snow White, Spider-man, Iron Man, Darth Vader, Princess Leia, Star Wars storm troopers and more.
According to a document filed in federal court, the plaintiffs told the company three times to remove the characters, but the owner Avi Lieberman replied that he would comply, but he didn't.
The trio of media giants are seeking damages "in an amount to be determined at trial," court documents state.
Lieberman told CNNMoney, "We have no comment in regard to that, because we haven't even seen the lawsuit."
On Thursday, Characters for Hire was offering an event on its web site called "Je'daii Training" that invokes the opening line from the first "Star Wars" movie.
"A long time ago in a galaxy far far away," reads the company's intro for its "Star Battle" sword fighting show, which it recommends for birthday parties, bar-mitzvahs and bat-mitzvahs, as well as bachelor and bachelorette parties.
The company also provides ninjas, zombies, exotic cars, parkour acrobats and auto show models.
Lieberman is required to respond to the lawsuit within 21 days.