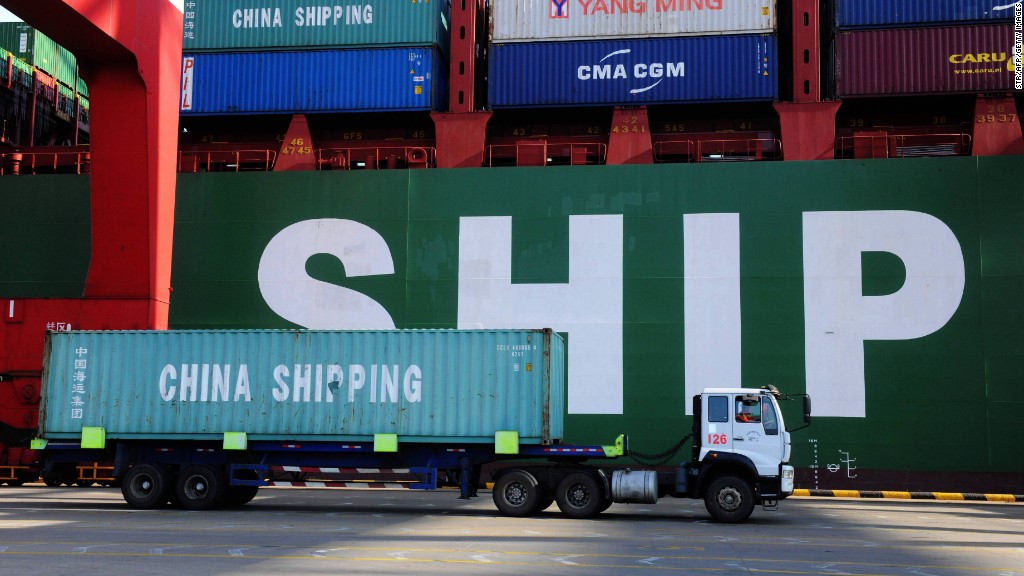 A perfect storm is brewing for the shipping industry.
The bellwether sector is in crisis mode as it navigates oil price volatility, a drop in global demand and a glut of supply in ship capacity. Around 90% of the world's goods are transported by sea, so when demand drops, shipping companies are among the first to notice.
Global growth is waning, while concerns swirl around China's economic slowdown. China is the world's second-largest economy and biggest exporter, but it's now posting its weakest annual growth in 25 years.
Chinese exports shrank in the first two months of this year, according to government data. Imports also fell.
Related: Chinese firms are becoming allergic to hiring
"The market now [in China] is looking different than what we were used to, which was double digit growth," said Ludovic Renou, general manager for southern China at the French shipping conglomerate CMA CGM. "Shipping is a kind of barometer of the world economy -- we feel it straight away."
The benchmark Baltic Dry Index, which tracks sea trade prices, hit an all-time low of 290 in February. It's recovered somewhat since then, but prospects still appear bleak.
The pain's gotten so bad that even the world's biggest shipping company, A.P. Moller-Maersk (AMKAF), is taking a hit. In the last quarter of 2015, the Danish giant posted losses of $182 million. To deal with the slowdown, the company is slashing at least 4,000 jobs and reducing vessel capacity.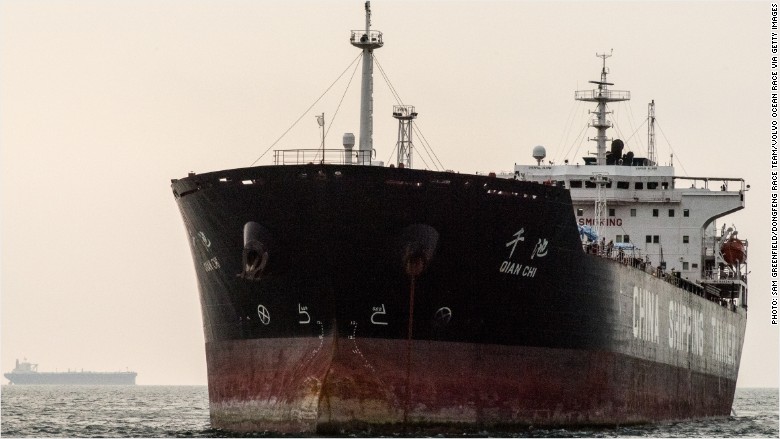 Tough times remain ahead, though experts say tackling overcapacity may offer some relief.
Over the past few years, the shipping industry started building even bigger vessels. Some of the mega ships in use today can hold more than 18,000 containers. The idea was to increase efficiency by moving more goods in one go, and therefore boost profits.
But the strategy had the reverse effect, as the extra competition actually forced down prices. Ships are now hanging out in international ports, empty and waiting for cargo.
Related: China hits pain barrier on road to prosperity
"The growth of container business is not keeping up with the growth of container fleets," said Velibor Krpan, a ship captain for CMA CGM.
Drewry, a global shipping consultancy, has suggested "drastic" measures, such as decommissioning half of the industry's ships.
But the impact of any steps taken now will still take a while to be felt by the industry. Drewry expects the shipping sector to continue its decline and remain weak through next year.