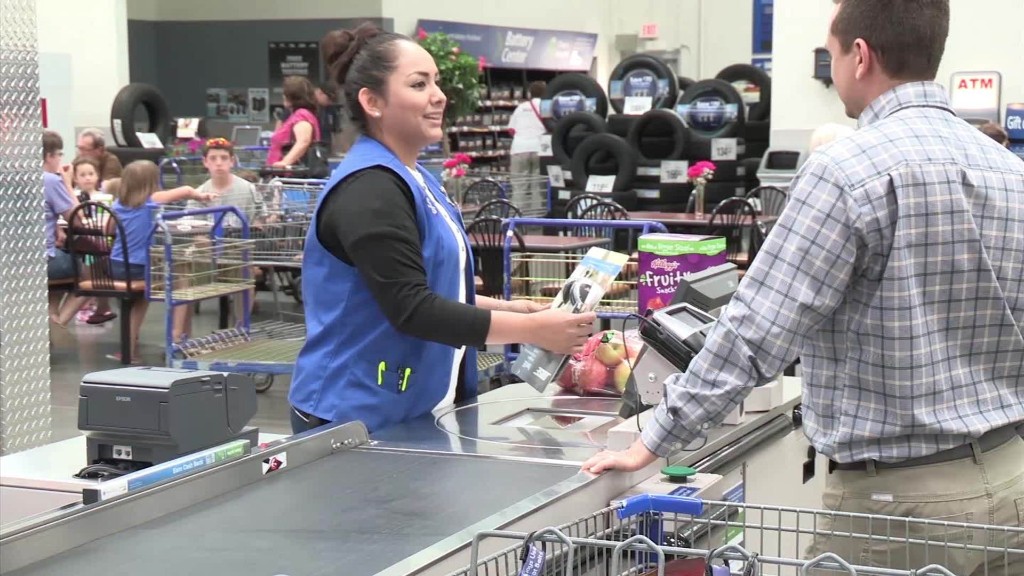 Costco is switching from American Express to Visa, and it looks like that'll be a good deal for customers.
The store said a year ago it's ending its agreement with American Express (AXP) and switching to Visa (V) on June 20. That means that Costco stores will only take Visa, and the Costco-branded credit card will be Visa instead of AmEx.
And it turns out that the new card will have an even better cash-back program.
The new Costco (COST) Visa, which can be used everywhere, will give shoppers 4% back on the first $7,000 of gas they buy per year, and 1% on purchases after that. The old Costco card only gave 3% back on the first $3,000 of gas purchases.
The new card will give 3% cash back on restaurant and eligible travel purchases, compared to 2% on their American Express.
Additionally, it will give 2% back on Costco purchases and 1% back on all other purchases. The Costco American Express paid 1% back on all other purchases, whether or not they were at Costco.
Related: Why poor families are paying more for everyday items like toilet paper
The old card was very popular with members. Back in February 2015, when the switch was announced, 88% of nearly 50,000 holders of the Costco American Express cards gave it either four or five or four stars in reviews on the American Express site.
But the new Visa card, which will be from Citi (C), is among the best cash-back offer of any card available on the market according to Virginia McGuire of NerdWallet.
"If you spend a lot on gas, restaurants and travel, this card has pretty great rewards," she wrote in a recent review.
Related: American Express rejected by Costco, JetBlue and Wall Street
The new Visa card has no annual fee other than the $55 Costco membership, and Costco American Express cardholders will be automatically switched over to it.
Accumulated rewards will also transfer.
One hitch: The cash back that shoppers will get with the new card will be in a voucher that can only be redeemed at Costco, rather than at a bank. The card holder can get cash, or use the money for a Costco purchase, which is obviously what Costco is counting on.