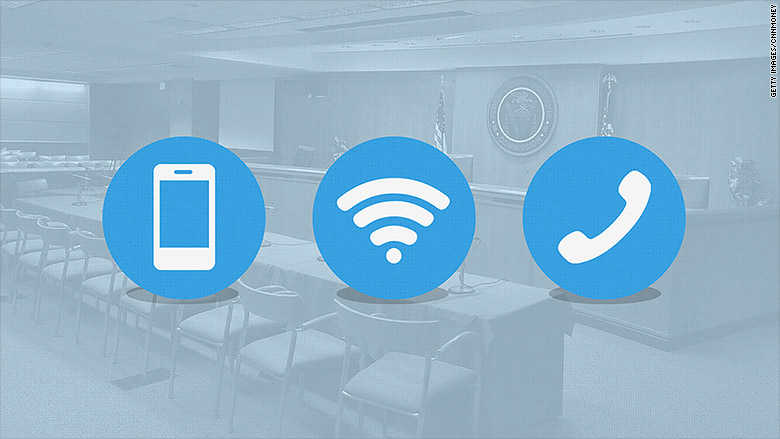 Millions of low-income Americans will now be able to pay their bills, do their homework and apply for jobs online thanks to the expansion of a federal subsidy program called Lifeline.
On Thursday, the Federal Communications Commission voted 3-to-2 to expand the 31-year old program, which currently subsidizes telephone access for low-income Americans. The FCC said Lifeline will now offer a $9.25 a month subsidy to participants, who can apply it toward broadband Internet access at home or add a data plan to their cell phones.
Mignon Clyburn, a commissioner at the FCC who advocated for the expansion, said the reforms aimed to change a program that has been "stuck in an analog time warp" and make it "future proof, competitive and loaded with choice."
Related: How Lifeline vote could help millions of poor Americans
The Commission will also require minimum standards for Internet service that Lifeline participants receive. Starting December 1, participants will be able to get 500 minutes a month for basic cell phone service and 500 MB of cell phone data.
The minimum mobile and data requirements will gradually increase over a five-year period. However, subsidies for voice-only mobile service will gradually be phased out during this time, except in areas where there is only one Lifeline provider. The program's minimum standards will be reviewed again in 2021.
The agency also called for Lifeline-certified mobile devices to be equipped with WiFi and hotspot functionality, which they say will help close the "homework gap" for millions of children who can't get online. According to the Pew Research Center 31.4% of households with school age children and incomes less than $50,000 have access to a high speed Internet connection at home.
More than 40 million Americans could be eligible for the Lifeline program if they meet income requirements or are enrolled in government benefit programs like SNAP. Although roughly 12 million currently participate.
In the past, Lifeline had been criticized for abuse and waste, particularly because of a weak application system that allowed unqualified participants access to subsidies.
Related: How your cell phone taxes help poor people
Under the commission's new guidelines, the federal government would create a national eligibility database that would verify that will verify a participant's income and whether or not they receive government benefits like SNAP and Medicaid.
The commission also set a budget of $2.25 billion for the program, a first for the FCC according to Tom Wheeler, the head of the agency.