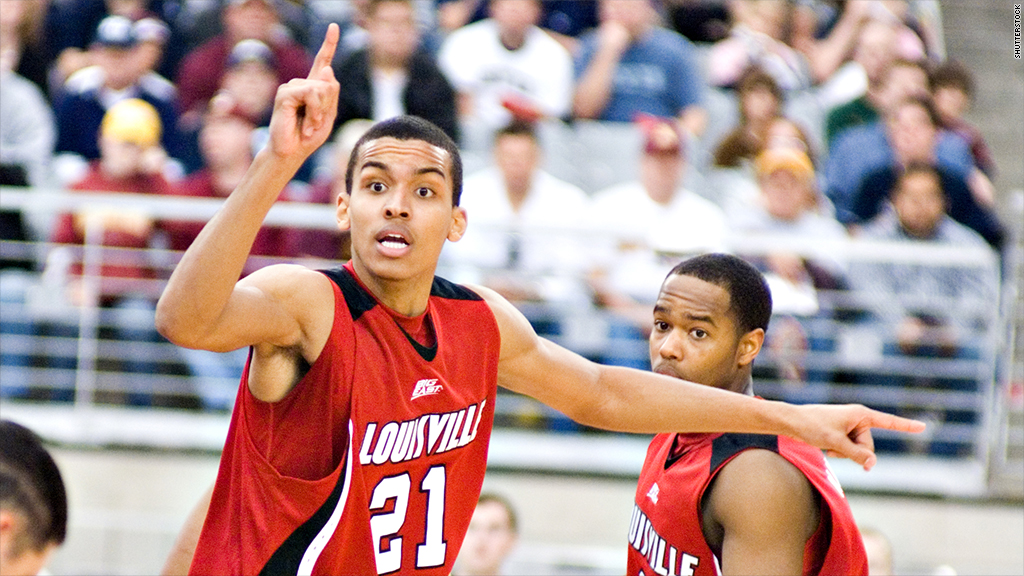 Orange has never been a hotter color.
Syracuse University's improbable run to the NCAA's Final Four has created unprecedented demand for T-shirts, sweatshirts and other items heralding the upstate New York school and its basketball team, the Orange.
Every morning this week a truckload of apparel has arrived at the school's main bookstore.
"Most sizes are sold out by noon. We're pretty much completely sold out by 3 or 4 p.m. We're having to restock every day," said Roger Hailstork, director of the bookstore.
It's not just the Syracuse bookstore that's been overrun. Online outlets are also besieged with demand.
Fanatics, a leading site of sports clothing and the top seller of collegiate athletic gear, reported that Syracuse sales have soared 750% this week, making it the best-selling school on the site, ahead of other Final Four participants North Carolina, Oklahoma and Villanova.
"It's unlike anything we've seen before," said Jack Boyle, president of merchandising for Fanatics. "Syracuse is a unique combination of a nationally-known team that came in as an underdog." He said because of that it had a strong fan base spread across the country that was late in appreciating the team's chances, and are now rushing to buy goods.
Related: DraftKings, FanDuel agree to end college sports contests
This is Syracuse's sixth trip to the Final Four, but its most unexpected. There were doubts it would even get into this year's tournament and is the first 10th seed team to make it this far in more than 30 years.
Fanatics was prepared to start producing extra shirts for all the Final Four teams at a Jacksonville, Fla., facility as soon as the tournament's survivors were set on Sunday night. But the rush of demand for Syracuse gear has prompted it to shift most of that production to orange colored gear. "This is one of the biggest spikes we've ever seen," Boyle said.
Related: Syracuse fan could net $100K in March Madness bet
March Madness is typically one of the big drivers of merchandise sales, Marty Brochstein, a senior vice president of the Licensing Industry Merchandisers' Association.
"You start with 68 teams, each of which is excited to be in the tournament," he said. "Even if they're not big sports fans, the students and alums get excited."
And the sales have only grown in recent years with the greater availability of online sales.
"As far as I'm concerned, e-commerce and sports were made for each other," Brochstein said. "If I'm a Syracuse fan in Seattle, I can get a Syracuse shirt."