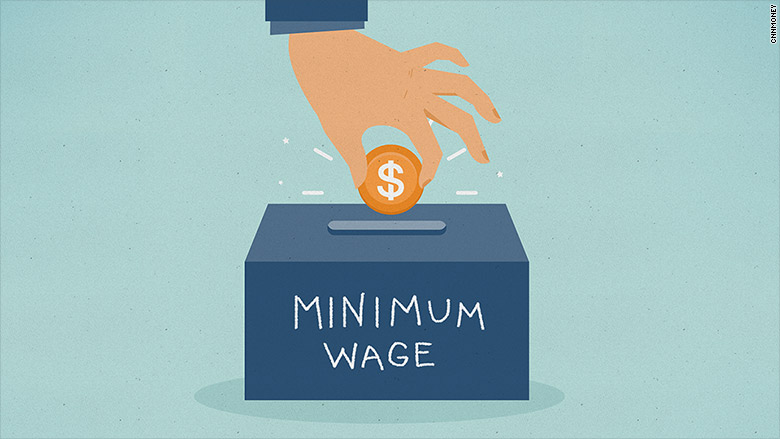 An estimated 1.3 million British workers got a pay hike on Friday as the U.K. introduced a higher minimum wage.
The minimum salary for workers over the age of 25 rose to £7.20 ($10.30) an hour from £6.70 ($9.30). The government's plan is to increase the national minimum wage to £9 ($12.87) per hour by 2020.
Supporters of the higher minimum wage say it will boost spending and give a lift to the economy. George Osborne, the U.K. Chancellor of the Exchequer, said that Britain "deserved a pay rise."
The government said that by 2020, as many as 6 million people in Britain could see a pay increase because of a ripple effect that will work its way up the wage ladder.
Workers between the ages of 21 to 24 are still entitled to £6.70 ($9.30) per hour. Younger people earn less, depending on their age.
Related: California is first state to approve $15 minimum wage
Opponents say the pay hike could hurt jobs, as businesses may struggle to cope with higher labor costs.
"Some will have to divert money from training and investment to increase pay, which could hurt their productivity. Others may stop hiring altogether," said Adam Marshall, the acting director of the British Chamber of Commerce.
The Office for Budget responsibility, an independent body which advises British government, said up to 60,000 jobs in low-paid industries could be lost because of the higher minimum wage.
The British Retail Consortium said the U.K. retail industry could lose as many as 900,000 jobs, or almost a third of its workers, by 2025 because of the higher minimum wages and technological advances.