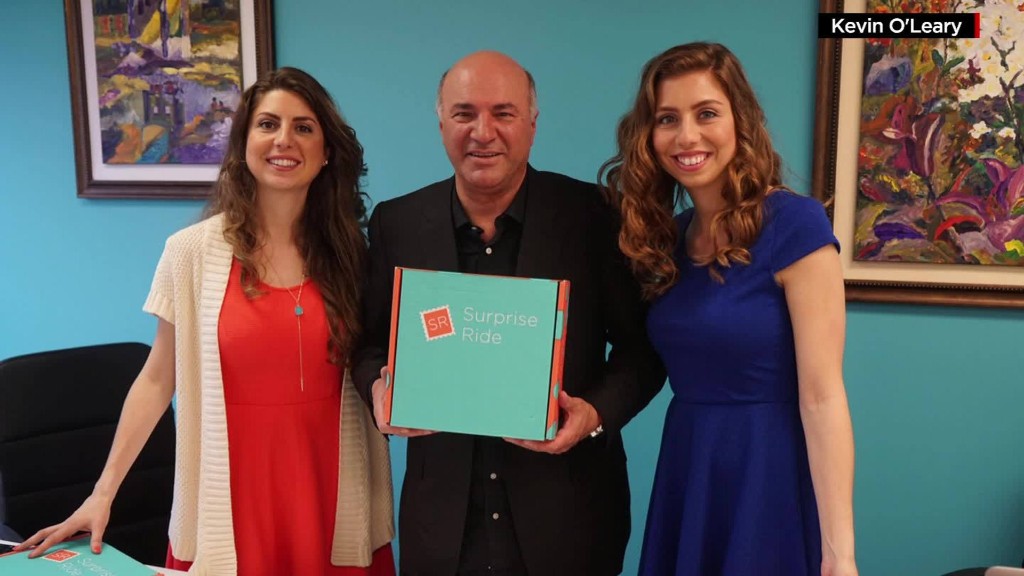 On the ABC hit show Shark Tank, Kevin O'Leary (also known as Mr. Wonderful) is as blunt as can be, and focused on one thing only: returns.
And where does he find most of that coming from these days? Women. Specifically, businesses run by women.
Of the 32 companies in his private portfolio -- with sales of between $5 million and $300 million annually -- he says 52% are run by women.
When O'Leary's team did a year-end audit of the second half of 2014, he noticed a pattern:
"Not some of my returns, all of my returns were coming from companies either owned or run by women," he told CNNMoney in a recent interview. "That was extremely interesting for me, because I'm not into, you know, gender warfare. I don't care. I would give a goat money if I could make money with a goat."
Turns out goats aren't as savvy, though.
His companies with women at the helm include O'Leary Fine Wines, Wicked Good Cupcakes, GrooveBook, Bottle Breacher, Surprise Ride and Easy Daysies.
Related: What brought Shark Tank's 'Mr. Wonderful' to tears
O'Leary boils the success of women-run companies down to this: "Women set goals that are achievable in business. They don't take inordinate risk and set goals that nobody can achieve. When you set goals for your employees you can achieve, that generally builds morale. It gets better results."
And he's not the only one seeing those results.
VC firm First Round Capital found their investments in companies with at least one female founder performed 63% better than their investments in all-male teams, according to a report released last year.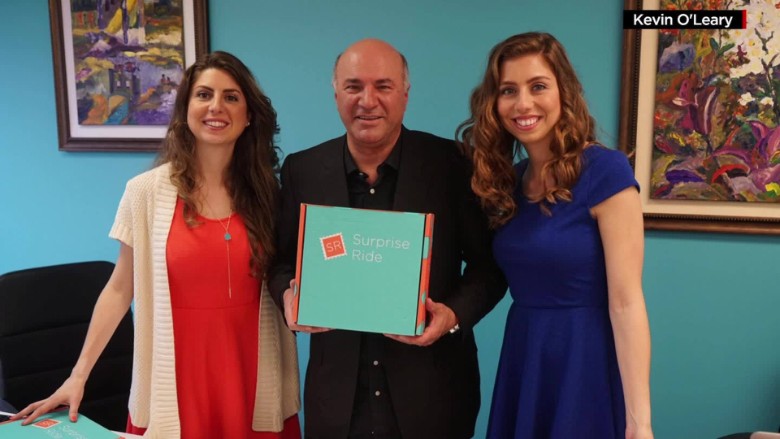 So who would O'Leary call the best female CEO in America today? He gives that honor to HP Enterprise CEO Meg Whitman.
"Meg Whitman has done an incredible job taking a lot of heat in a big strategic move to take one of the most memorable and oldest corporations in America and chop it in half with an ax," O'Leary says. "It takes balls to do that."
Related: 10 best cities for female entrepreneurs
Still, women are often paid less than men for equivalent work in corporate America. O'Leary says that's a "legacy issue" and points to compensation committees making what he calls a mistake by hiring outside consultants and using "comps."
"We should be paying on performance. So what happens is they run around, they find all the equivalent female executives in that role and say, 'here's the pay packages'... which makes no sense."
So has Mr. Wonderful found anything men do better than women in business? "I haven't found anything lately, I'm sorry ... Not in my returns lately. Not in the last eight years."
His message to male entrepreneurs: "Mitigate risks like the women. Look at the way they're setting goals ... Be like a woman and get me some returns!"
Related: A man's world? Not to these women
O'Leary in no way sees the rise of women in business to mean the decline of their male counterparts. He sees it as a rising tide that lifts all ships.
He admits that earlier in his career he didn't always give women in business the shot they deserved.
"Years ago...I tended to do what the industry has done -- favor men just because those were the ones that were getting funded," O'Leary recounts.
"That is not what I do today. My results are basically black and white. They are telling me in America we are not using enough women in management."