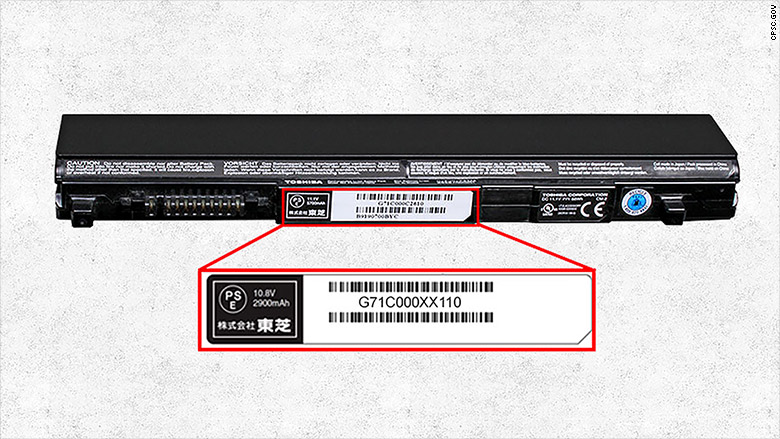 Toshiba is recalling faulty laptop batteries that are too hot to handle.
The lithium-ion battery packs, which are made by Panasonic, can overheat, posing burn and fire hazards to consumers, according to the U.S. Consumer Product Safety Commission on Thursday.
Toshiba received four reports of the battery packs overheating and melting, though the CPSC said no injuries have been reported.
Toshiba, which first announced the recall in January, said it was recalling the batteries in certain Toshiba Notebook computers sold since June 2011. The Japanese manufacturer said it would replace them for free.
The CPSC said the recall involves 91,000 laptops sold in the United States and 10,000 sold in Canada. The recall involves 39 models of Portege, Satellite and Tecra laptops
Burning batteries are not unusual. In 2006, Dell and Apple (AAPL) recalled nearly 10 million lithium-ion notebook batteries made by Sony because of concerns they could overheat and explode. A few days ago, an Apple iPhone reportedly exploded on a flight to Hawaii.
This is the latest bit of bad news for Toshiba, which reported a $6 billion loss for last year. The company blamed the loss on the increased cost of energy and infrastructure projects.