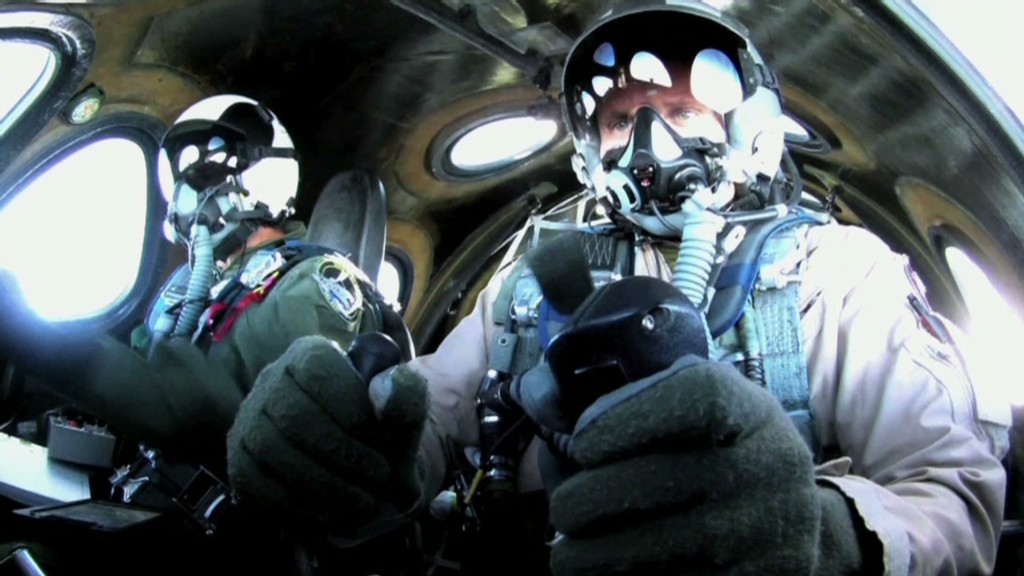 Alaska Air Group appears to be in line to pay more than $2 billion to acquire Virgin America.
Alaska Air is poised to top a bid by JetBlue (JBLU), according to the Wall Street Journal. Alaska Air and JetBlue have been said to be in a bidding war for Virgin America. The companies did not respond to requests for comment.
The acquisition would mark yet another step in consolidation in the airline business. Alaska Air is the eighth biggest U.S.-based airline in terms of traffic, according to the Department of Transportation's 2015 data.
Virgin America was launched in 2007 by billionaire Richard Branson and went public in November 2014.
As of December 2015, Branson's Virgin Group owned 18.2%. That makes it Virgin America's second largest shareholder behind New York hedge fund Cyrus Holdings, which has a 27.9% stake.
Shares of Virgin America (VA) have jumped since news broke late last month that it was looking to sell.
The company has boasted attractive earnings recently. Last quarter, Virgin America reported a $191 million profit -- a 600% increase from $28 million the year before.
Related: A hassle-free way to check bags at the airport
Virgin America, based in San Francisco, has also been adding more flights and has increased ticket prices. It flies to 22 destinations in the U.S. and Mexico.
Alaska Air Group (ALK) -- which owns Alaska Airlines and Horizon Air Industries -- is based in Seattle and travels to more than 90 cities in the U.S., Canada and Mexico.
-- CNNMoney's Chris Isidore contributed to this report.