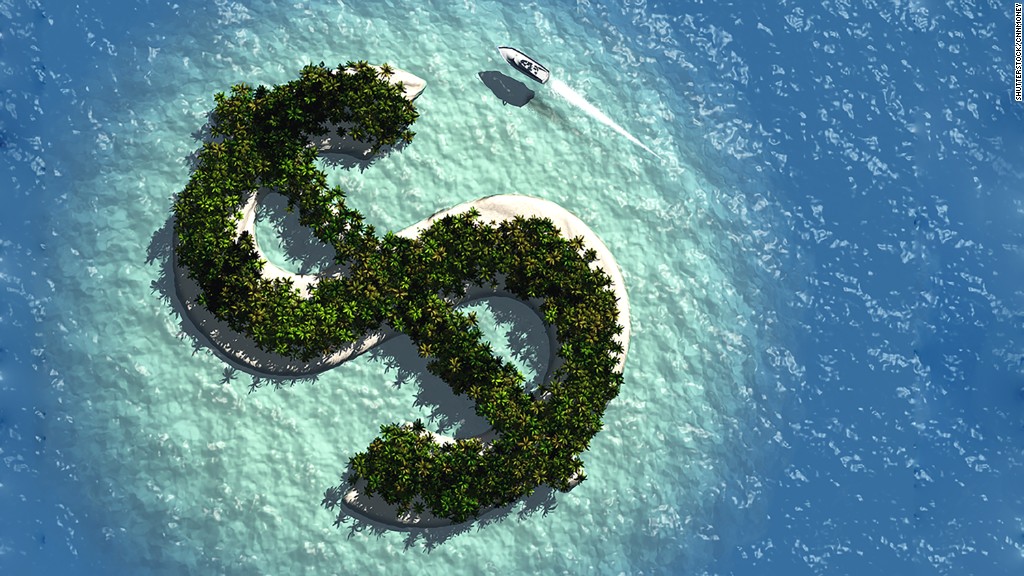 Great investigations in journalism hinge on the hand-off from source to reporter.
Watergate had Deep Throat feeding details of presidential corruption to Bob Woodward and Carl Bernstein. Edward Snowden exposed the National Security Agency's vast surveillance network to Glenn Greenwald, among others.
In the case of the Panama Papers, the information traveled from leaker to a German newspaper to hundreds of journalists around the world.
After receiving a massive trove of confidential documents belonging to a powerful law firm in Panama, the German newspaper Suddeutsche Zeitung chose to share the files with the International Consortium of Investigative Journalists (ICIJ).
The paper had worked with ICIJ on other large international financial investigations.
But the Panama Papers easily eclipsed those projects. The 11.5 million files -- or 2.6 terabytes of data -- was so large that it dwarfed the size of the diplomatic cables released by Wikileaks.
Related: The law firm at the heart of the Panama Papers scandal
The documents reveal the tax avoidance schemes performed on behalf of the rich and powerful by the Panama-based firm Mossack Fonseca.
(In response to the exposé, the firm said that "nothing we've seen in this illegally obtained cache of documents suggests we've done anything illegal.")
Süddeutsche Zeitung, or "SZ," received the first round of documents in early 2015 from an anonymous source.
"I want to make these crimes public," the source told SZ reporter Bastian Obermayer through an encrypted message.
The files kept piling up in the months that followed -- making ICIJ, with its global network of investigative journalists, a natural partner for SZ.
The nonprofit group, which was founded in 1997 as an arm of the Center for Public Integrity, aims "to bring journalists from different countries together in teams - eliminating rivalry and promotion."
Related: The murky world of offshore tax havens
Its latest endeavor certainly fulfilled that mission. Splashed across the homepages of dozens of news websites on Monday were stories examining the shadowy financial services offered by Mossack Fonseca to clients that include politicians, professional athletes, entertainers and drug kingpins.
ICIJ enlisted almost 400 journalists representing more than 100 media outlets. The partnering media organizations included The Guardian, Le Monde and Univision, and came from more than 80 countries.
Wired reported that ICIJ's developers "built a two-factor-authentication-protected search engine for the leaked documents," which was then shared with the dozens of news outlets involved.
Related: Panama Papers: Rich and powerful respond to claims
Mike Hudson, a senior editor at ICIJ, likened the encrypted forums where the reporters communicated with one another to "a private Facebook for journalists."
Hudson said it's taken ICIJ "a long time to learn" how to oversee so many different journalists.
"We're not the boss of everyone, but we're definitely trying to coordinate and make sure that everyone is working together and make sure that people know what other people are doing," he told Poynter.
ICIJ deputy director Marina Walker Guevara, who served as a co-project manager on the Panama Papers, said there will be more stories published this week.
"This is such a huge leak and we are still working through the story," Walker Guevara told CNNInternational on Monday.
"We will be welcoming more journalists to go through the data, especially in countries where we haven't had a chance to work yet," she said. "So I think this is going to be a resource for journalists for months and weeks to come."