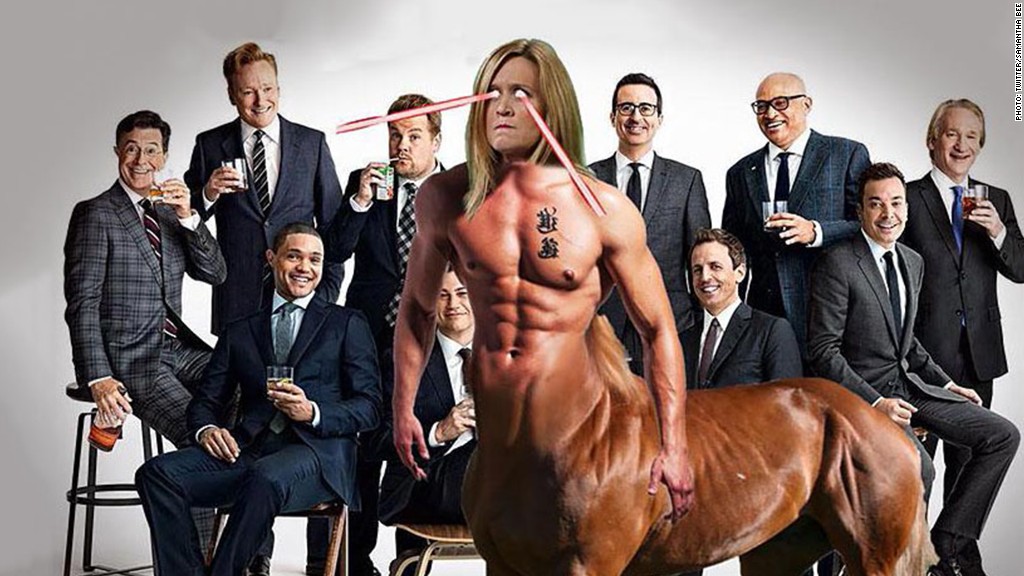 Samantha Bee's Full Frontal has scored a full season in its debut year.
TBS, which like CNN is owned by Time Warner (TWX), has ordered an additional 26 weeks of the late night satire show, giving her a full season on the air.
Bee, a former correspondent for The Daily Show, is the only woman currently hosting a show on late night television. Her first show aired on Feb. 8, right before the New Hampshire primary. The show airs Mondays at 10:30 p.m. right before Conan.
Related: Jon Stewart M.I.A. as Donald Trump upends the 2016 election
With the new order of shows TBS has now signed onto 39 episodes of the show, which will take it through the end of this year.
The show has reached an average of 3.7 million viewers per episode across the various platforms, including 2.1 million viewers in the 18-49 age group who watch the show live or within seven days on television, according to TBS. Online clips from the show have already generated 29 million views on YouTube.