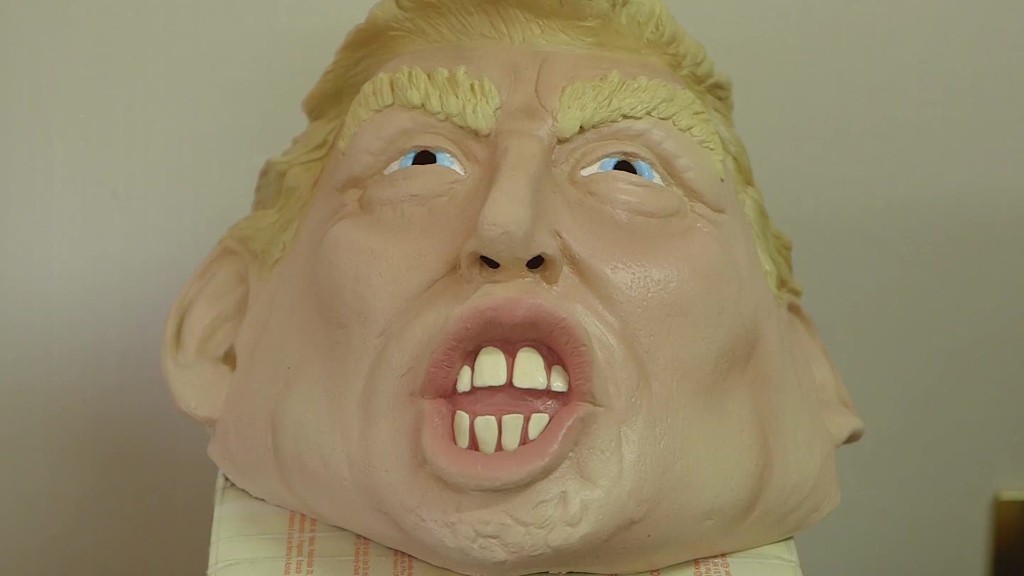 A Halloween mask factory in Jiutepec, Mexico, is busier than ever. And it's all thanks to Donald Trump.
The company, Caretas REV, has two factories in Jiutepec, a city of nearly 200,000 in the central Mexican state of Morelos.
Trump's fame in the United States -- and infamy in Mexico -- drove demand for the unflattering Trump mask, which picked up last fall when it became clear that the Republican presidential candidate was going to be a serious contender.
Ricardo Esponda, a third-generation co-owner of the mask company and an executive in charge of innovation and design, takes us to one of the multiple shops inside the factory, a warehouse where mostly female workers put the finishing touches on the masks before they're shipped out.
He points toward one worker who's neatly placing strands of artificial hair onto a latex mask.
"We weren't making this mask with hair at first," Esponda said, "but some of our customers asked for it. It's got to have hair."
The one with hair is the deluxe model, and sells for $23 in the United States. The standard all-latex version is $19.95. Caretas REV has since produced tens of thousands of Donald Trump masks.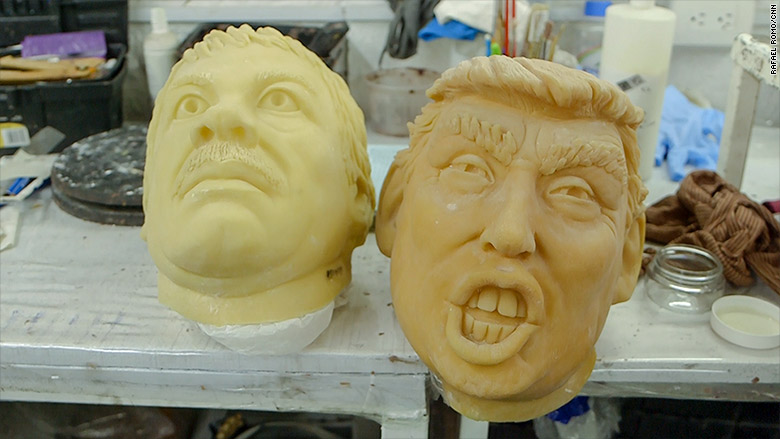 The company also sells Hillary Clinton and Barack Obama masks. Past collections have included historical figures like Benjamin Franklin, the way he looks on the $100 bill.
Former Mexican President Carlos Salinas de Gortari, who became one of Mexico's favorite villains after being accused, but never convicted, of leading a deeply corrupt administration in the early 90s, is the all-time top seller.
Esponda says there's currently only one mask beating Donald Trump's in sales: That of Joaquín "El Chapo" Guzmán, the leader of the Sinaloa drug cartel, who was captured in January, nearly six months after his spectacular escape from a maximum-security prison last July.
"We could not meet the demand," Esponda said. "The mask totally sold out right away."
There's still a chance for Trump to compete with El Chapo, Esponda says, but only if he can win the Republican Party's nomination.