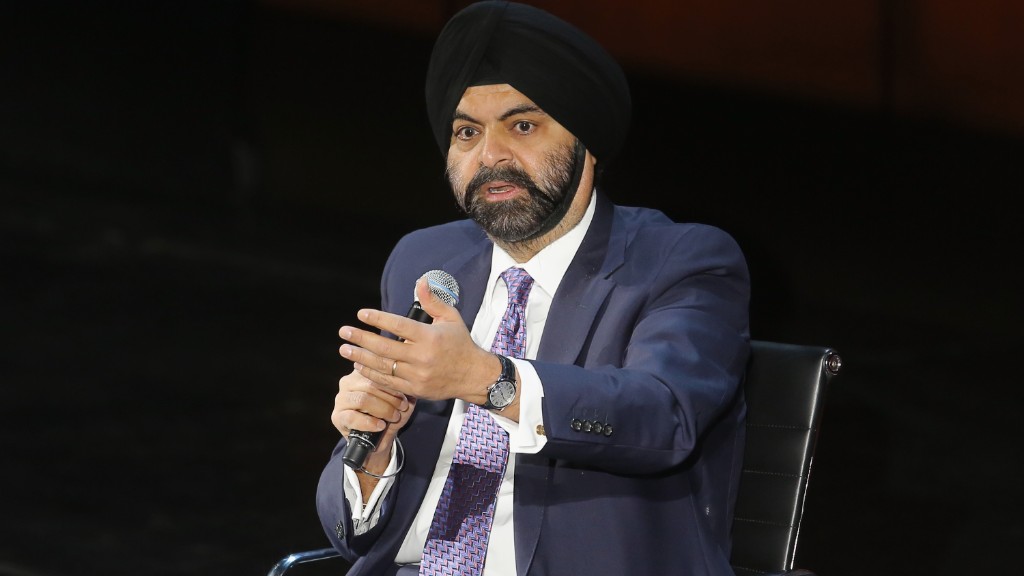 MasterCard doesn't have a gender pay gap, according to the head of the company.
Ajay Banga, CEO and president of MasterCard (MA), said Friday that "every single woman" at his company "gets paid exactly what a man gets paid for the work they do."
Banga said his CFO is a woman and that she's the second highest paid person at MasterCard, but he said it's not enough.
"The point is not one person," he said. "The point is every single woman."
He added: "And if somebody gets in my way on that, they will be working in one of my competitors very quickly."
Banga's comments were made during the seventh annual Women in the World summit. The three-day conference is put on in New York City by Tina Brown, the founder of The Daily Beast.
Related: India's new prime minister to corporate America: Come to India
Prior to becoming CEO of MasterCard in 2010, Banga worked for Nestlé (NSRGF), Pepsi (PEP) and Citigroup (C).
In an effort to support its female staff members, MasterCard has a generous parental leave policy.
MasterCard provides 16 weeks of paid maternity leave and eight weeks of paid parental leave -- with no impact on bonuses.
Banga said it's important to be understanding of how having a child changes an employee's life and to accommodate their transition back from leave.
He suggested allowing employees to come back for half days at first and to bring their kids to the office as they readjust to a work routine. Banga said these strategies can help ensure that more women stay in the workforce after having children.
"Having people to help with childcare is only one part of respecting women," he said. "Both genders have to take ownership."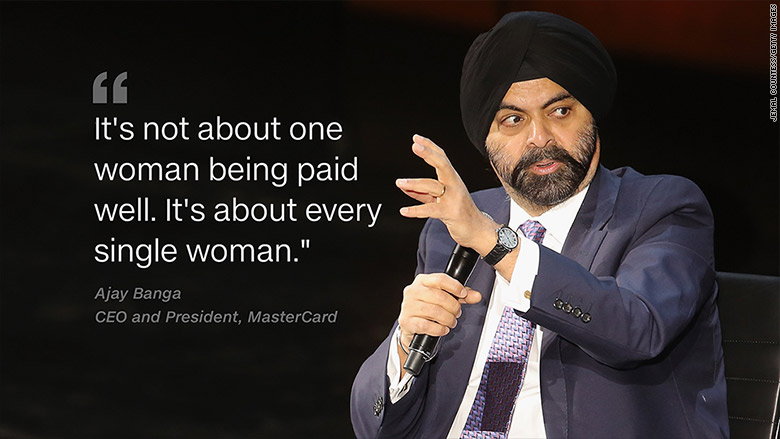 Related: MasterCard promises fewer card declines when you're traveling
Banga also addressed the idea that there are low numbers of women in STEM (science, technology, engineering and mathematics) fields.
"I hate the idea that women don't work in tech," he said. "It's bulls***. At MasterCard, 60% of the women work in tech."
According to Banga, employers have to be proactive in how they recruit staff.
Related: MasterCard launching selfie payments
Banga also talked about an issue women face in developing countries. They often don't have any kind of personal identification or access to financial resources.
MasterCard has collaborated with governments to provide identification to more people. Banga said women benefit greatly from having a means of identification.
"Not having an identity is like being in prison," Banga said. "Without ID you can't work, open a bank account, access government benefits."