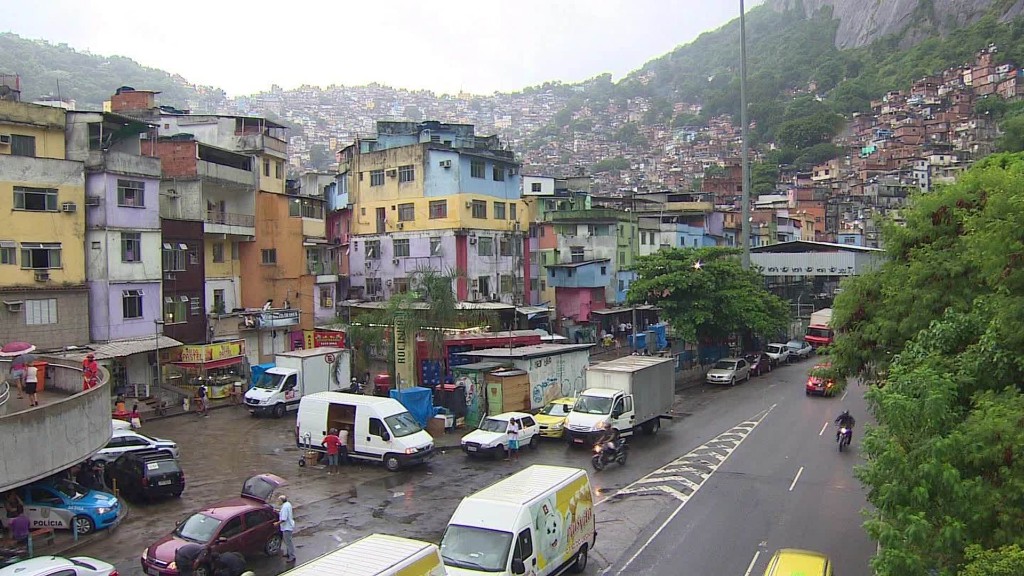 Brazil is in the throes of a deep political and economic crisis at a time when the country needs to shine ahead of the fast approaching Olympics this summer.
A shaky government seems to be on the brink of toppling, the economy is battling its worst recession in 25 years, and the country is ground zero for the world's number one health concern: the Zika virus.
A two-year investigation has unraveled an endless web of bribes involving Brazil's massive state-run oil company, Petrobras. It has ensnared a slew of politicians, top execs and billionaires, who have either been arrested or imprisoned.
President Rousseff has not been implicated. She has denied any knowledge or ties to the bribery scandal even though she was the chairwoman of Petrobras from 2003 to 2010 when much of the corruption took place.
If you're just catching up, here's what's been going on in Brazil and how we got to this point.
Widespread protests call for the impeachment of Brazil's president, Dilma Rousseff. Her impeachment odds have increased after the biggest political party in Brazil, PMDB, voted in March to leave the coalition of parties led by Rousseff's Workers' Party.
Related: Rousseff coalition crumbles as crisis deepens
Rousseff faces a possible impeachment trial for allegedly breaking budgetary laws to hide a deficit ahead of her 2014 reelection.
Police raids former President Lula's home. Prosecutors recently charged the wildly popular former president Luiz Inacio Lula da Silva with money laundering. Law enforcement officials detained Lula for several hours of questioning on March 4, alleging that he accepted a vacation home from a Brazilian construction company that received generous contracts from Petobras.
Lula denies the allegations. A few days later President Rousseff appoints Lula as chief of staff. The move would partially shield Lula from prosecution. A judge suspends the appointment.
Related: Brazil economic collapse is worse than feared
Brazil is declared ground zero of Zika pandemic in January: The World Health Organization says the virus is "spreading explosively" through the region, threatening infants and pregnant women.
As turmoil rocks the country, Brazil hasn't been able to sell too many Olympic tickets. With only half the tickets sold, Brazil's new minister of sports, Ricardo Leyser, is exploring ways to boost ticket sales. He told Brazilian newspaper Folha on April 2 that the government may purchase tickets and distribute them to public schools. Leyser was tapped to replace Brazil's former sports minister, who resigned just days ago.
Related: Brazil descends into chaos as Olympics loom
Brazil officially fell into recession in August. It is currently the country's worst recession in 25 years. Unemployment is rising, consumer confidence has plummeted and foreign investors have fled.
It all started with one big arrest in March 2014. Petrobras' director of refining, Paulo Roberto Costa, is arrested after investigators find out that he accepted a Land Rover from a money launderer. Soon Costa coughs up a lot of names of politicians connected to the scam. This was in exchange for a plea bargain and lighter prison sentence. He later received one year of house arrest instead of the original sentence of seven years.