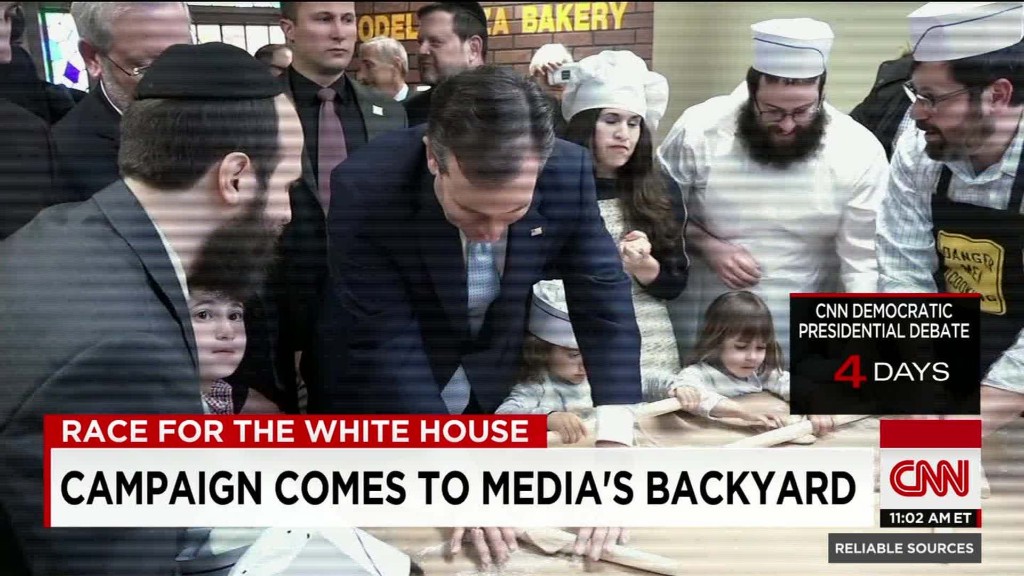 This weekend, the news about Donald Trump isn't what he's saying, it's what he's not saying.
April 10 marked the first time since November that Trump did not take part in the Sunday morning TV interview circuit.
With the GOP frontrunner enjoying a commanding lead in New York state polls ahead of the April 19 primary, the silence seems emblematic of a new approach.
WNYC Radio host Brian Lehrer said on "Reliable Sources" on Sunday that Trump may be employing the "Rose Garden strategy" -- a reference to past presidents staying at the White House and avoiding interviews while seeking reelection.
"New York is the only state where he may actually get a majority of the popular vote, over 50%, and he had such a bad week leading up to this weekend, he may figure, well, let me just lie low," Lehrer said.
New York Post columnist and Talk 1300 radio host Fred Dicker noted that Trump is "dominating the news by not even being there."
Related: Why Donald Trump is lying low
Trump has been a mainstay of Sunday public affairs programs like "Meet the Press," "This Week" and "State of the Union" since he entered the presidential race last summer. He has appeared on each major network's main Sunday show repeatedly, and he has bragged about boosting the ratings for the shows.
According to USA Today's tally of 2015-2016 guests on five networks' programs, Trump is the most frequent guest overall, with 70 total appearances, some of them by phone. Bernie Sanders is second with 64 appearances and John Kasich is third with 47.
Of the other candidates still in the race, Ted Cruz has appeared on the five shows 27 times in 2015-2016 and Hillary Clinton has appeared 19 times.
So Trump's absence this week was noticed by some of the Sunday show producers and hosts.
Related: Newspaper's Trump satire: 'Deportations to begin'
Trump's last time off the Sunday circuit was on November 15, in the wake of the terrorist attacks in Paris, France. He skipped the main political shows, but did call into "Fox & Friends" on Fox News.
Before then, he was absent from all of the Sunday shows on November 1. He seemed to take the day off because he was launching a new book with a round of interviews two days later.
Related: Megyn Kelly says media has 'thumb on the scale' for Trump
As for this week, Time Warner Cable News NY1 political director Bob Hardt said Trump has been taking "a little bit of a breather" after losing to Cruz in Wisconsin.
"But I think he can't resist the siren call of the New York media," Hardt said, "and I think we're going to hear him a lot over the next nine or ten days."