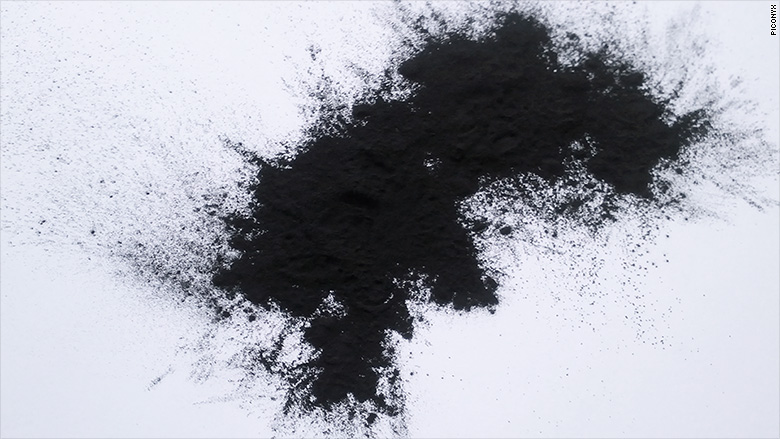 Black. The color is inextricable from our daily lives. It's in our clothes and our makeup; it coats our kitchen appliances and even our cars.
But where does the color come from?
The pigment used to infuse the color black into consumer products is typically derived from carbon black, which is the black powder residue obtained from burning oil or natural gas at high temperatures.
"For at least 100 years, this has been the standard procedure for sourcing carbon black," said Dr. Andrew Hopkins, a chemist and president of Melior Innovations.
"Is there a need for a new black?" said Hopkins. "We think there is."
Here's why: Despite being the go-to source for "black," carbon black has a few strikes against it. The biggest is that the process to source it isn't very environmentally friendly.
So PicOnyx, a unit of Houston-based Melior Innovations, has created the "M-Tone" black pigment. Hopkins said it will be a game changer in the $2 billion industry for the color black.
Related: She's recycling carbon dioxide into something extremely useful
How radically different is it from carbon black?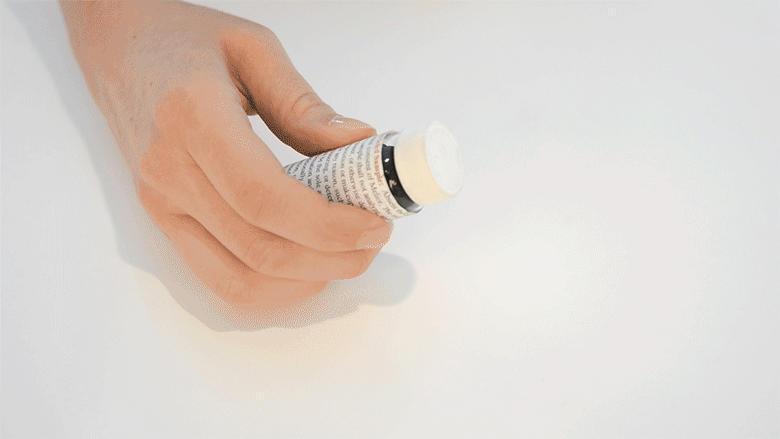 For one, M-Tone's base is made from silicon, carbon and oxygen. The elements in M-Tone are benign, making it better for the environment than the alternative, which Hopkins said "can leave a much larger carbon footprint."
M-Tone, unlike carbon black, can also withstand high heat, up to 650˚ Celsius.
Related: 5 innovators changing the world
"It's why the black coating on BBQ grills fades over time because the black pigment oxidizes with heat," he said. "The high heat stability [of M-Tone] coupled with its microwave transparency, will allow it to be used in microwavable containers."
And because M-Tone doesn't need to be mixed with other materials like carbon black does, it will ultimately save companies money.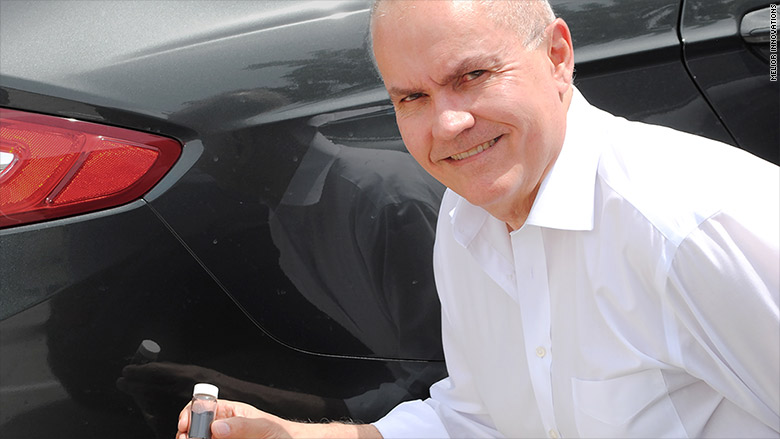 "We've created a new, economical black pigment that will first serve a specialty market," said Hopkins. "It's consumer appliances, paints, inks for jet printers, plastic products, even decorative ceramic tiles used in kitchens and bathrooms."
The first products made with M-Tone will hit stores in the U.S. later this year, although Hopkins declined to give specifics.
Related: He created Google Alerts. Now he runs an almond farm
Melior Innovations' mission is to reinvent traditional processes, said Hopkins. The M-Tone project exemplifies that. It came about just two days after Hopkins joined Melior in 2014.
For now, he said M-Tone is catering to a niche market.
Hopkins said the new black pigment, over time, has the potential for a much wider application, including clothing, autos and cosmetics.
In the meantime, he said Melior Innovations is trying to grow as an ideas factory where its staff of 32 engineers, scientists and chemists are tasked to think creatively and search for areas to innovate. Their inventions could improve everything from manufacturing and semiconductors to wind farms and electric cars.
"We never want to say that something can't be done," he said.