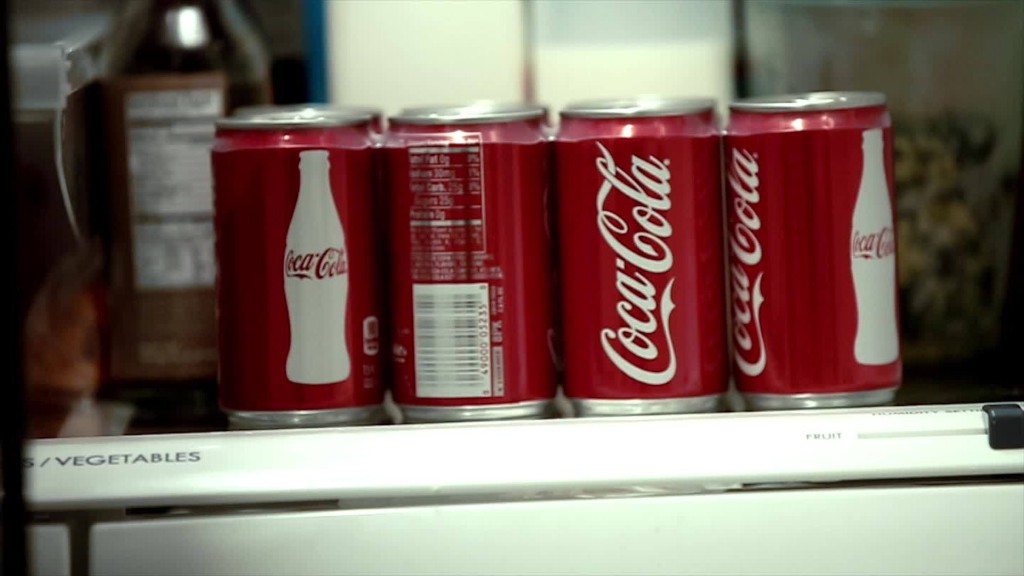 The stock market has gotten some fizz back. Literally.
Carbonated beverage kings (soda, cola or pop depending on where you live) Coke and Pepsi have been market leaders this year. Shares of Pepsi (PEP) are up 5% so far in 2016 while Coke (KO) is up 8%. Both stocks hit all-time highs on Monday and both are outpacing the major stock indexes in gains this year.
Does it make sense for investors to own each of them? Or should they choose one over the other like Warren Buffett? The Oracle of Omaha is a huge fan of Diet Coke and Coke's stock.
Buffett may have missed out on some bubbly gains by not having Pepsi in his portfolio though.
Pepsi, which is a more diversified company thanks to its ownership of the Frito-Lay snacks business and Quaker Foods, has been a better stock than Coke for the longer haul.
Pepsi has gained 55% over the past five years. Coke is up about 37% during the same time frame. Pepsi has slightly outperformed the broader market as well. The S&P 500 is up 53% since April 2011.
Eat! Drink! Buy? Food and beverage stocks on fire
Still, it looks like both stocks have a good chance of continuing to do well for the foreseeable future. Investors clearly like consumer staples companies right now.
The Consumer Staples Select Sector SPDR ETF (XLP), which owns both Coke and Pepsi as well as other household names like Procter & Gamble (PG), Altria (MO) and Colgate-Palmolive (CL) is beating the market this year.
Earnings for Coke and Pepsi may not rise as rapidly as sexier tech stocks. But Coke and Pepsi offer stability. Analysts are predicting profit growth of about 2% annually for the next few years for Coke and nearly 7% for Pepsi.
Both companies also have big dividends that yield much more than a 10-Year U.S. Treasury. Pepsi's payout yields 2.7% while Coke's yield is nearly 3%.
The big question for investors is whether or not both stocks are worth their premium price given how well they have already done this year. Neither stock is particularly cheap.
Pepsi trades at 22 times earnings estimates for 2016 while Coke is valued at 24 times profit forecasts for this year.
Investors who like a good refreshing soft drink could broaden their horizons beyond the market leaders though.
Dr Pepper Snapple (DPS) is slightly less expensive than Coke and Pepsi. And while smaller soda companies Cott (COT) and National Beverage (FIZZ) are pretty pricey -- they are both growing more rapidly than their rivals and could be worth the risk.
And as long investors continue to prefer stability and predictability over potential and hype, then the only bubbles will be in their soda bottles and cans -- not their stock prices.