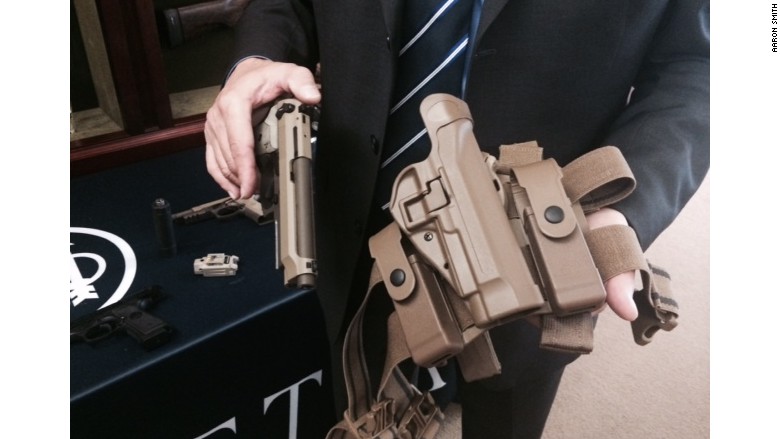 Gun maker Beretta USA is opening a new factory on Friday, the culmination of generous land and tax offers in Tennessee and restrictive gun laws at its old Maryland location.
Beretta USA is holding a ribbon cutting ceremony at the recently built facility in Gallatin, Tennessee, on April 15, having moved all manufacturing from Maryland.
The new factory is 160,000 square feet, compared to 115,000 square feet if left behind, said Gabriele de Plano, vice president of defense marketing and operations for Beretta USA.
"We've got plenty of space to expand as well," he said.
He said the new factory is on a 100 acre plot that will feature an outdoor shooting range, unlike the old factory, which had a range in the basement.
Beretta is an Italian gun maker that has been manufacturing guns in Maryland since the 1980s, when it started providing arms to the U.S. military, which required them to be American-made.
The company, which is about 500 years old, had a factory in Accokeek, Maryland, about 20 miles south of Washington, D.C.
Beretta executives decided to move its manufacturing when Maryland lawmakers passed restrictive gun control laws that applied to some of Beretta's more powerful weapons.
Related: Why did Beretta move its factory out of Maryland?
Beretta USA lawyer Jeff Reh said a later version of the law made allowances for Beretta to make sure the company could still make guns in Maryland, but the company feared that "with the stroke of a pen our ability to manufacture products for the armed forces, or police, or even civilians, could be blocked." The company maintains some offices in Accokeek, but no factory.
Company executives chose Tennessee largely because of its gun-friendly laws and Gallatin because of tax incentives and free land. Also, the city of about 30,000 residents is within 20 miles of Nashville, which has an international airport.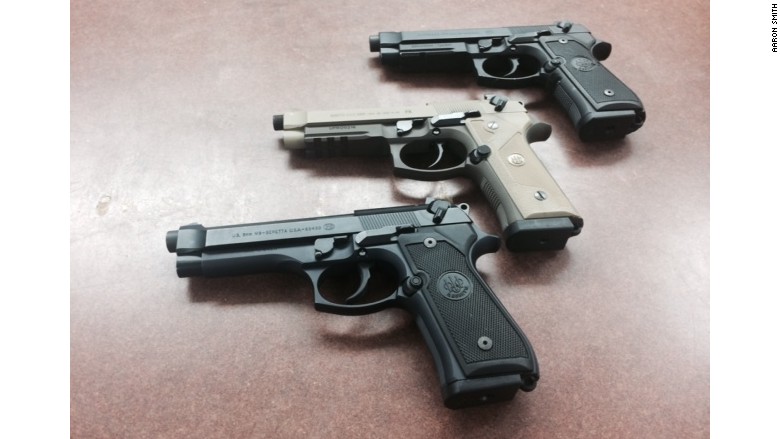 Reh said the financial package for their $45 million factory also included a 10-year tax abatement worth about $2.2 million.
This is where Beretta will make its new version of the M9 semiautomatic pistol, called the M9A3. Beretta has supplied the M9 to the U.S. military since 1985, but the military is putting out a bid for a new design. Beretta designed the desert-colored M9A3 to not jam in sandy conditions and to hold 17 rounds, which is two more than the M9.
Related: A history of U.S. Army guns
In addition to the M9 pistol, Beretta makes a variety of firearms in Italy, the U.S. and Turkey, including the Benelli brand shotgun used for hunting, and the ARX 100 assault rifle. The M9 and the assault rifle run afoul of Maryland's Firearm Safety Act of 2013, which limits magazine capacity to 10 rounds.
Beretta isn't the only gun maker to relocate because of gun control laws. Remington shifted jobs to Alabama last year from New York, where the company has been making guns for nearly 200 years. New York state law limits capacity to 10 rounds.