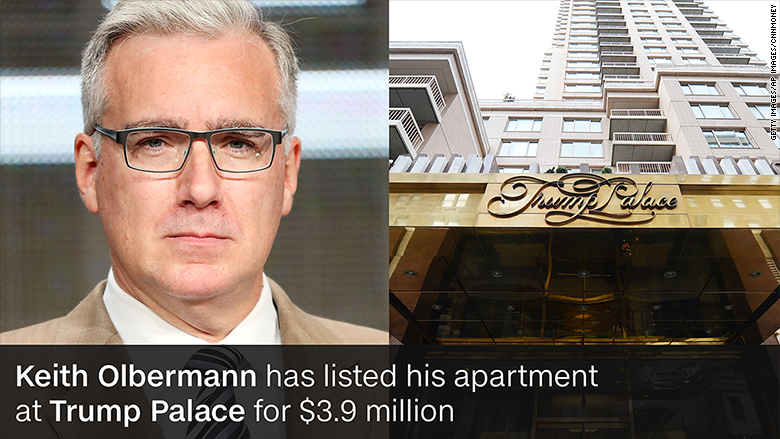 Keith Olbermann is making a political statement by listing his apartment in a building that bears the Trump name -- for a loss.
In March, Olbermann wrote an op-ed in the Washington Post, saying that he could no longer stand to live in a building with Donald Trump's name on it.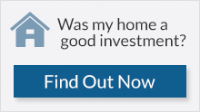 "I can't hear, or see, or say that name any longer without spitting. Frankly, I'm running out of Trump spit,' he wrote.
The luxury three-bedroom, 2.5 bathroom apartment on the 40th floor of Trump Palace is on the market for $3.9 million, about 7% less than what he paid for it.
Related: Rupert Murdoch's $29 million New York townhouse for sale
The 1,746-square-foot apartment has a chef's kitchen, a formal dining room, two balconies and a terrace.
The sports and news commentator lived in the building in Manhattan's Upper East Side since 2007 when he purchased it for $4.2 million.
Trump Palace, which was built in 1991 and has 55 floors, was developed by the current Republican frontrunner in the presidential election.
Related: Keith Olbermann wants a piece of the 2016 campaign
For his part, Trump isn't sad to see Olbermann go.
"Keith is a failed broadcaster and the people in the building couldn't stand him. He has been fired from so many jobs and now he is in limbo," Trump said in an emailed statement to CNNMoney.
"He is just trying to use 'Trump' to get publicity and stay relevant. The prices of Trump apartments are today, the highest they've been. When people find out he is leaving Trump Palace, prices will probably go up."
Olbermann, who has been living in a hotel, told Bill Simmons in a podcast in late March that he decided it was time to sell his apartment the day Trump said he could shoot someone on Fifth Avenue and not lose any voters.
"There was an impunity to it ... at that point I said, 'check please' and called the real estate person and said, 'get rid of this, I am moving' and I have moved."