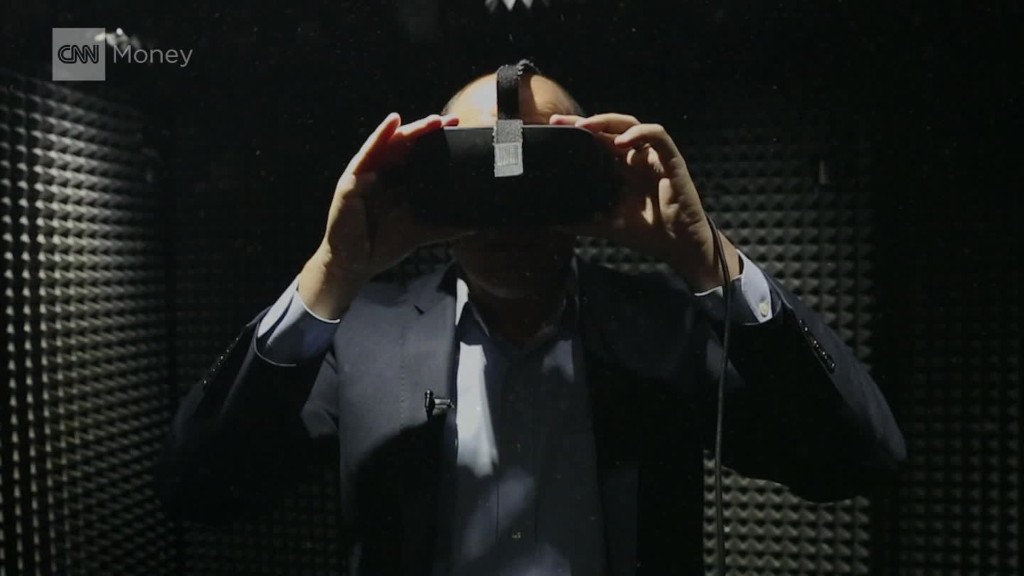 Oculus can't seem to get its act together.
The virtual reality software and hardware maker delayed the launch of its Rift headset last year. When the company started taking pre-orders in January, the Oculus website crashed.
Now, orders are being delayed for months -- and customers are furious about the lack of communication.
"They say something, don't deliver. Or they say nothing, and that's still not delivering," Reddit user egeek84 wrote on the Oculus forum. "No one is taking any accountability...This is just a huge mess."
"Oculus, I can't say how disappointing this is," wrote another. "I understand that things go wrong when launching a brand new product and that you don't want to give us bad news, but this is the worst way of handling it."
People who pre-ordered the $600 headsets had expected to start receiving the devices at the end of March. But now, estimated ship dates have been pushed back.
In a statement, Oculus said it has taken steps to deal with a component shortage and increase manufacturing capacity. "Many Rifts will ship less than four weeks from original estimates, and we hope to beat the new estimates we've provided," the company said.
The expected ship date for orders placed Tuesday on the Oculus website is August 2016.
Oculus told customers earlier this month that there was an "unexpected component shortage." CEO Brendan Iribe also tweeted that customers would receive free shipping to compensate for the delay.
The company has not revealed how many devices it has sold, so it's unclear how widespread the shipment problems are. A spokesperson did not immediately respond to request for comment on Tuesday.
Related: Oculus' Palmer Luckey on VR
The lack of communication and supply chain problems are mind-boggling for a company that has been working on its product for two and a half years, according to Forrester analyst J.P. Gownder.
"As someone who covers devices, this is inexcusable," he told CNNMoney. "In addition to users getting hurt, they hurt the entire value of VR."
What he means is that Oculus Rift's delays will impact developers who built apps, games and entertainment for the headset. "None of those people are going to make money for months at a time ... that's the No. 1 concern here."
The stakes for Oculus are particularly high because the company is at the forefront of the VR movement, according to Gownder.
Facebook (FB) paid $2 billion for the company back in 2014, and CEO Mark Zuckerberg has been evangelizing the future possibilities of the technology ever since.
With competitors breathing down its neck this year, Oculus is only setting itself back.
"If these problems persist, HTC Vive will be the winner," Gownder said.
Chat with us in Messenger. Find out what's happening in the world as it unfolds.