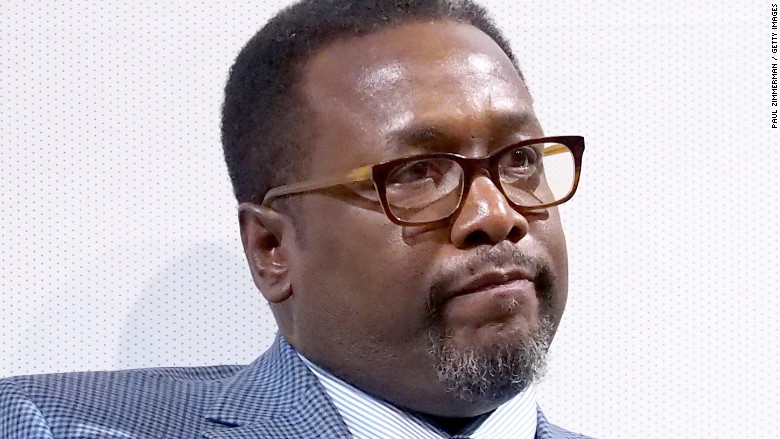 Actor Wendell Pierce believes that social justice in the 21st century lies in economic development.
Fueled by the Baltimore riots last year following the death of Freddie Gray, Pierce saw an opportunity to give back the community. After all, he spent years playing Detective Bunk Moreland for the HBO show "The Wire" that's set in the city.
Pierce is behind a soon-to-be developed $20 million apartment complex at Charles North in Baltimore's art district.
The idea is to create new employment opportunities through development work, as well as housing opportunities for local artists.
He's partnering with developers Ernst Valery and David Alexander of SA&A Development on the private effort.
Related: Inflatable 'Truth Booth' wants to hit all 50 states
They'll be trialing a new "developer apprentice program" with Valery's EVI Corporation and Reinvestment Fund. The program will train locals and give them employment opportunities.
Pierce said he and the developers share a vision that there's value in the underserved local community.
They want to work with the same "disaffected folks that we saw uprising last year so that they can be a part of the labor force," Pierce said Saturday during a panel at Columbia University's Heyman Center where he first made the announcement. The news was first reported by Fusion.
A portion of the apartment complex's 103 units will be reserved for artists, Pierce told CNNMoney on Monday. Construction on the building is expected to begin this summer and be completed by the end of 2017.
It will have a ground-floor cafe, a yoga wellness studio and a gallery, where artist residents will be able to display their work.
Related: Magic Johnson-backed startup launches editorial hub
"We feel that part of the solution is bringing economic developers, training the labor pool, and making sure that it's aspirational and that they can eventually become developers themselves," said Pierce, who plays Supreme Court Justice Clarence Thomas on HBO's new show 'Confirmation,' which premieres this week.
This isn't Pierce's first foray into community development projects. He started a nonprofit in 2008 that's dedicated to helping his hometown of New Orleans recover from the devastation of Hurricane Katrina.
But Pierce said he realized that in the rebuilding blighted properties, cities should ensure that they're using community development money to train local workers and give them job opportunities.
"We missed the opportunity in New Orleans," he said.