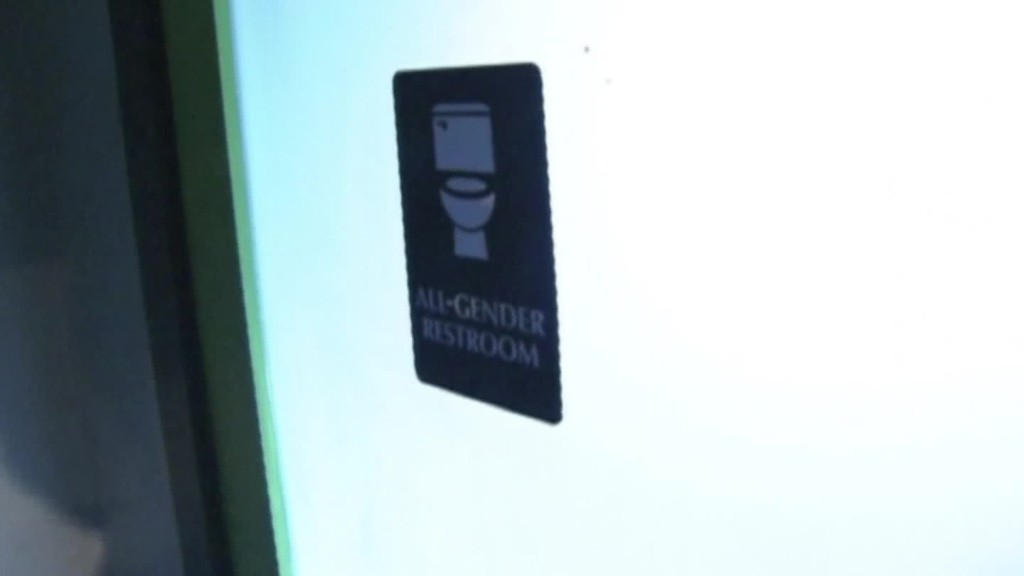 First The Boss. Now one of The Beatles. The protest against North Carolina's so-called "bathroom law" has attracted another legendary name in music.
Ringo Starr announced Wednesday that he has canceled an upcoming show in Cary, North Carolina, as a show of opposition to the Public Facilities Privacy & Security Act. The measure, signed into law last month, requires individuals to use bathrooms corresponding to the gender on their birth certificate and is seen as discriminatory towards transgender people.
The move by Starr follows last week's decision by Bruce Springsteen to cancel his show that was scheduled to take place in Greensboro, North Carolina. Bryan Adams canceled a show in Mississippi to protest a similar law.
Related: Bruce Springsteen cancels North Carolina concert over 'bathroom law'
Starr, the former drummer for The Beatles who now tours the country with his "All Starr Band," was slated to perform at Koka Booth Ampitheatre in Cary on June 18.
"I'm sorry to disappoint my fans in the area, but we need to take a stand against this hatred," he said in a statement.
The law was signed by North Carolina Governor Pat McCrory after it was passed by the state's General Assembly during a special session. It has been assailed for excluding legal protections from gay and transgender people.
Related: Jimmy Buffett to play NC despite 'stupid law'
Along with the boycotts by Springsteen and Starr, the law has also brought corporate fallout. PayPal scuttled its plans to open a global operations center in Charlotte, saying the law "perpetuates discrimination" and violates "the values and principles" at the core of the company. The facility would have brought 400 jobs to North Carolina.
And Deutsche Bank halted an expansion that would have meant 250 jobs in Cary because of the law.
At least one major performing artist has said that he plans to hold his nose and follow through a show in the state. Jimmy Buffett said earlier this week that, despite his misgivings with the law, he will still perform next week in Raleigh and Charlotte.
But Buffett said that future shows in North Carolina will "definitely depend on whether that stupid law is repealed."