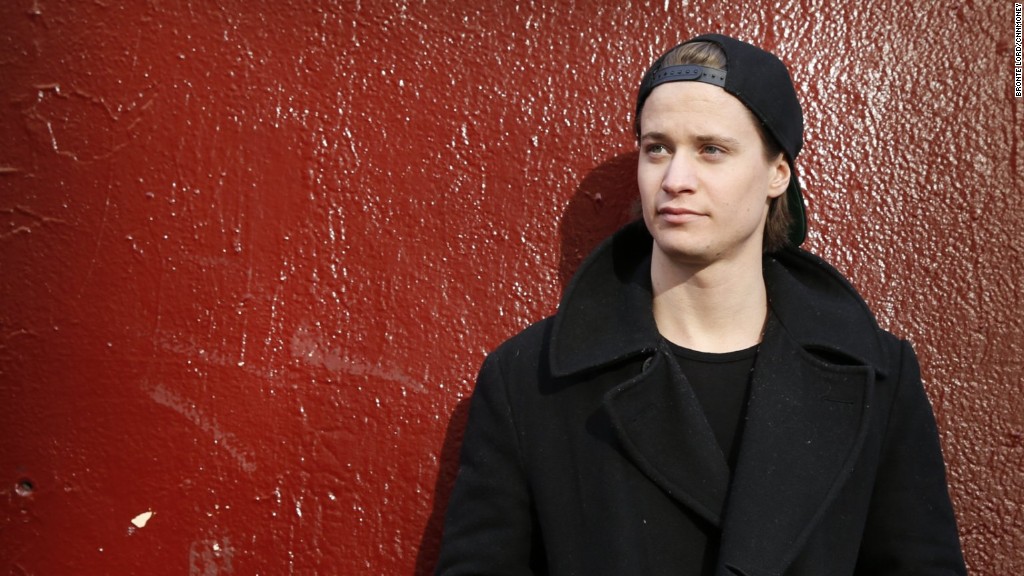 Spotify has a problem with Sweden. So much so, it's contemplating moving to New York.
The company's founders say they could ditch their home country unless the government makes it a more friendly place for startups.
In an open letter in Swedish posted on website Medium, Spotify co-founders Daniel Ek and Martin Lorentzon said Sweden was headed in the wrong direction.
"We love Sweden and believe that this is basically the best environment for us. But at the same time, we cannot magically remove the political obstacles," they wrote. "Thousands of Spotify jobs could go to the U.S. instead of Sweden."
Spotify declined to elaborate on the blog post.
Ek and Lorentzon said they would consider halting investment at their headquarters in Stockholm. The pioneering music streaming company employs about 850 people in the city, and more than 1,000 in nearly 30 other offices around the world.
Here are their three main concerns about doing business in Sweden:
1. Housing: It's very difficult to rent an apartment in Stockholm, because a large proportion are controlled by housing associations. The Spotify co-founders say this makes it difficult to attract foreign talent who may not be ready to buy. People have been known to wait over a decade to get a rental apartment.
Ek and Lorentzon argue that it's much simpler to rent places in cities like New York, London and Singapore, even though they're also expensive locations.
Stockholm's mayor Karin Wanngard told CNNMoney that officials are trying to make it easier to find housing by building thousands more homes.
Related: Manhattan rents finally went down
2. Education: The Spotify co-founders also say that the country doesn't focus enough on technology at schools, leading to a shortage of programmers -- in particular female programmers.
"The need for programmers and developers is enormous and, therefore, we must simply train more people," they wrote.
Stockholm's mayor said the city has launched programming curriculum in some schools for kids aged 10 and up.
"That is actually a project that started partly as a result of a meeting I had with Spotify," said Wanngard.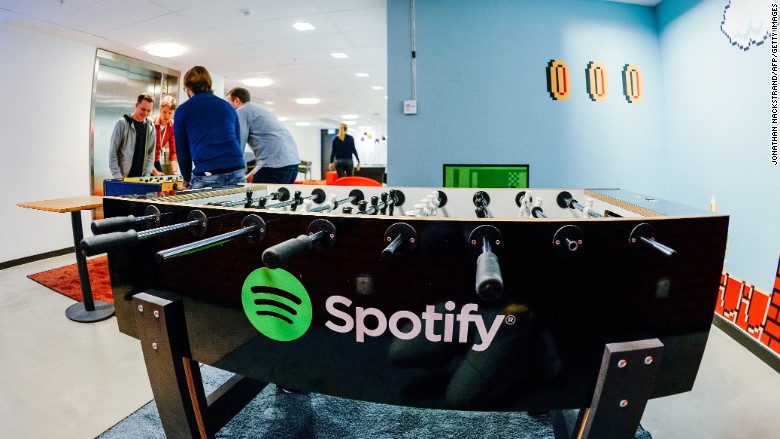 3. Stock options: Swedish rules are preventing Spotify from granting generous stock options to employees, which the co-founders say hurts their ability to attract the world's best and brightest.
Proposals to overhaul stock option rules don't go far enough, they say, and taxes on options are much higher than in countries such as Germany and the U.S.
Related: Spotify gives new moms and dads 6 months off
Sweden prides itself on being a hotbed for tech startups and entrepreneurship.
Soundcloud, Klarna and Candy Crush maker King all got their start in Sweden, alongside retail giants Ikea and H&M.
And not all Swedish startups agree that it's time to start packing their bags.
Mans Ulvestam, the founder & CEO of Stockholm-based podcast startup Acast, disagrees with much of Spotify's letter.
Ulvestam said he believes Sweden does a good job educating people for programming. And while it is hard to find housing in Stockholm, he says moving to New York isn't the answer.
"I think it's cheaper to have the majority of tech development in Stockholm," he told CNNMoney.
Still, the government should take another look at stock options.
"You want the best people to have a share in the company... and be able to make money. But [the tax rules] make it very hard," Ulvestam said.
--CNNMoney's Mark Thompson and CNN's Jim Stenman contributed to this report.