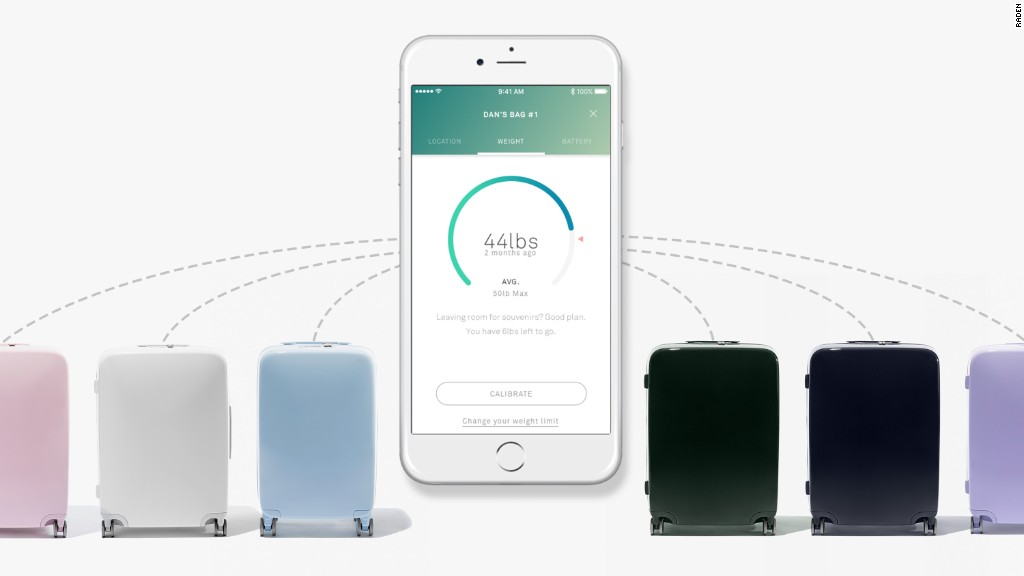 Looking to get away this summer, but worried about the cost of airfare? It's all in the timing. When you book and fly can save you a lot of money.
Ticket prices are already expected to be 3% cheaper this summer compared to last year, according to Jeff Klee, CEO of CheapAir.com
"Lower cost airlines have been aggressively expanding since last year, which started a chain of competitive responses from the bigger airlines that has proven very good for travelers," he said.
And a little strategic planning can bring even more relief to your wallet.
Related: Southwest Airlines just hiked this fee
Sundays are the most expensive day to fly in the summer, followed by Friday, according to Klee. So it's time to rethink bookending your vacation with weekends.
Flying on a Tuesday or a Wednesday will bring the lowest fares this summer.
For instance, in June, departing on a Wednesday instead of a Sunday saves an average of $88.
In July, flying on a Tuesday is $104 cheaper on average than on a Sunday.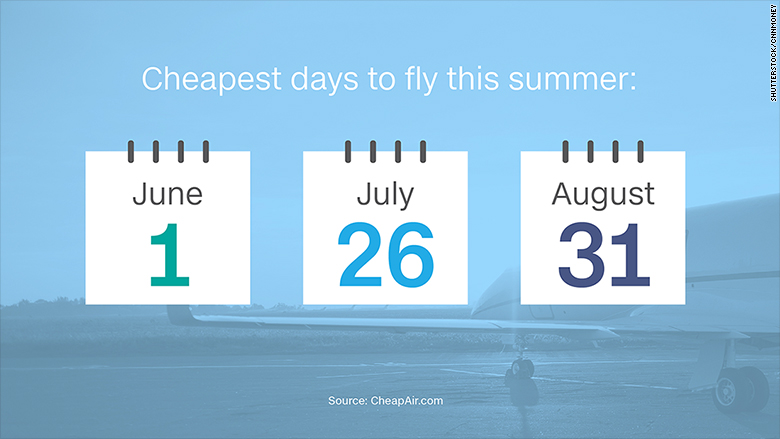 Some advanced vacation planning can also save on airfare.
Buying tickets 54 day in advanced tends to yield the biggest savings, a recent report from CheapAir.com found.
Related: Which airlines offer the most legroom?
There's no guarantee since ticket prices fluctuate so frequently, but buying the tickets during the prime booking window -- about 3.5 months to three weeks ahead of your departure date -- increases your chances of getting the lowest ticket price.
If you're looking to fly over a summer holiday like Memorial Day, book as soon as possible, recommended Klee.
"The No. 1 influence on the price of a flight is how full it is."
July is the most expensive month to travel over the summer, according to Klee, particularly during the July 4 holiday. And if you want to take advantage of this year's long firework weekend, flying on July 4 will save money.
Related: Senate rejects plan to regulate airplane seat size
Flying in August will save passengers an average of $42 compared to July and the cheapest day to travel that month is on the 31st.
If your summer vacation doesn't have to revolve around the school year, September offers the most budget-friendly fares.
Flights to many U.S. cities are expected to be on sale this summer, Klee said, including Atlanta, Orlando, Dallas, Chicago and Seattle thanks to increased expansion and competition among airlines.