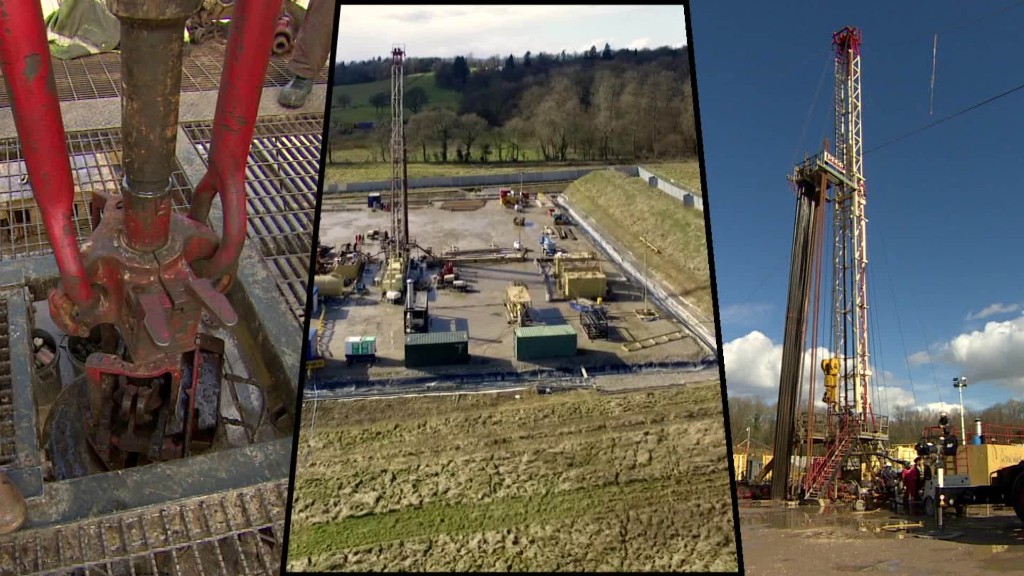 Shareholders delivered a stinging rebuke to BP on Thursday by rejecting the oil company's decision to give CEO Bob Dudley a 20% pay hike last year.
About 59% of them voted against Dudley's pay and benefits package -- worth $19.6 million -- at an annual meeting in London. But he will still get the money.
The bumper payout came despite an annual loss of $5.2 billion, a collapse in the group's share price, and plans to shed 7,000 jobs by the end of 2017.
Small shareholders and large investors had spoken out against BP (BP) before the meeting. The package was even questioned by a group of top British executives, the Institute of Directors.
Rebellion on this scale is rare. Advertising group WPP (WPPGF) CEO Martin Sorrell suffered a similar defeat nearly four years ago.
The BP vote was not binding on the board, so Dudley will still get his cash for 2015.
But the company promised to review its executive pay policy in the future and acknowledged the strength of feeling among investors.
"They are seeking change in the way we should approach this in the future," said Chairman Carl-Henric Svanberg. "Let me be clear, 'We hear you."
Related: Oil producers face stark choice in key meeting
Much of BP's loss last year was due to costs from the fallout from the Gulf of Mexico disaster in 2010, but the steep fall in oil and gas prices played a big part too.
Opening the meeting, Svanberg defended Dudley's pay deal, saying executive performance was judged on measures within management's control. On that basis BP had an "outstanding year," he said.
Svanberg cited a "very strong" operational performance, a rapid and resolute response to the oil price slump, and the settlement of all outstanding claims relating to the 2010 disaster.
How BP responds will be closely watched by policymakers and other big British companies.
"British boards are now in the last chance saloon," said Institute of Directors chief Simon Walker. "If the will of shareholders in cases like this is ignored, it will only be a matter of time before the government introduces tougher regulations on executive pay."
Anglo American (AAUKF) may be heading for a similar showdown with its investors.
Smaller shareholder group ShareSoc, which attacked the BP pay deal, has advised its members to vote against the mining company's executive pay next week.
"We consider the pay of the CEO to be too high, and particularly so in a year when the company suffered a loss of $5.6 billion in 2015 and dividends were suspended," it said, adding that Mark Cutifani's pay hadn't been reduced to reflect the fact that Anglo American has become a much smaller and simpler company.