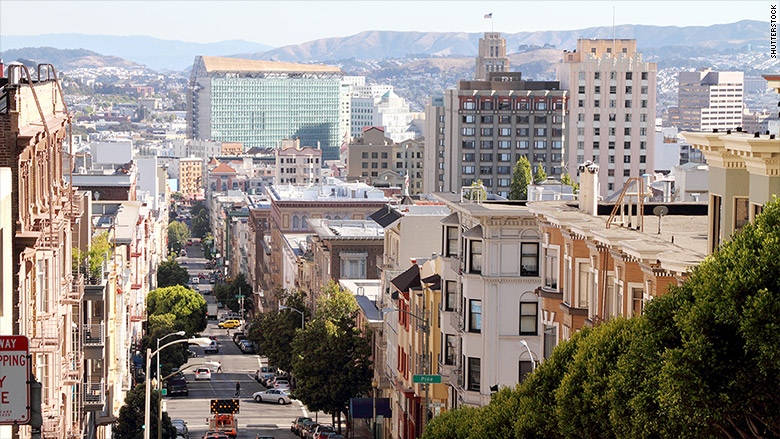 The country's hottest housing market might finally be cooling off.
Home prices in San Francisco declined last month for the first time in four years, according to real estate brokerage Redfin.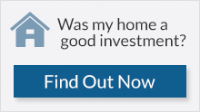 The median home price in the area dropped 1.8% in March from last year to $1.04 million. Last year, prices in the market averaged 15% growth.
"The sticker shock is wearing people down," said Nela Richardson, Redfin's chief economist.
Related: Here's the salary you need to afford a home in these 27 cities
Sales also took a hit, sinking 22% in March -- which normally marks the start of the busy home-buying season.
"We might be in a market that will continue to contract," Richardson said. "When it looks like a market is contracting and getting smaller, especially with home sales being down 22% year over year -- that is big number and is worrisome."
Bidding wars have been common for a while in the Bay Area, with many sellers purposely under pricing their home to create more competition.
But that's a risky tactic at this point, warned Richardson.
"We are hearing from agents that homes they expected to go for hundreds of thousands above list price are actually selling for not too much above " she said. In March, homes were selling at 7% above asking price. A year ago, they were going for 9% above.
Related: Manhattan rent prices finally dropped
While it's still a seller's market in San Francisco, homes are sitting on the market longer and inventory is up 4% year over year.
"Homes used to be sold in less than a week, but now they are sitting on the market two to three weeks waiting for an offer."
Wall Street's recent volatility could be eroding confidence in the housing market.
"The people who can buy in San Francisco are tied to these unicorn companies and a lot of their compensation is stock and equity based so they are sensitive to stock market fluctuations," said Richardson.
Interest from foreign buyers, particularly from China, has also slowed, she added.
Related: San Francisco is first city to require fully-paid parental leave
The slowdown in San Francisco could signal the real estate climate is shifting.
Nationally, home prices increased 4.7% in March as sales ticked up 1% -- the smallest rise in 16 months.
"This could mean that going forward, the strength in the housing market could shift away from the high-end superstar cities to the more affordable places with good economic growth," said Richardson.