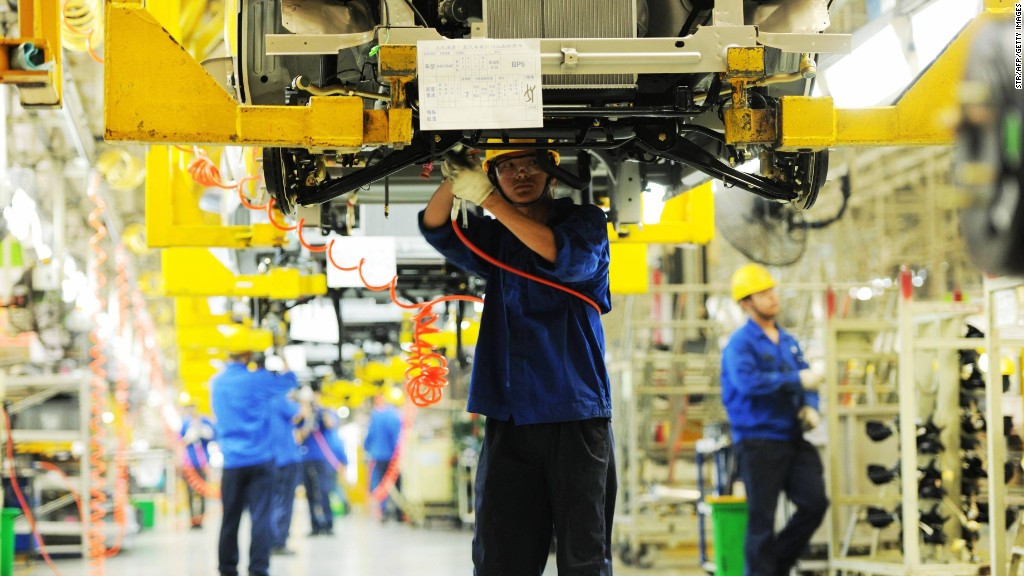 A top China official has weighed in on one of the biggest headlines of the U.S. presidential race: Donald Trump's controversial proposals on trade and relations between the two countries.
"Don't take the rhetoric in a presidential campaign too seriously. Trump is an irrational type," China's finance minister, Lou Jiwei, told the Wall Street Journal in an interview published Sunday. The newspaper said it was Lou's first interview with foreign news media in four years.
Trump has said if elected he would threaten tariffs -- which are like taxes or fees -- of as much as 45% on any goods imported from China into the United States. Experts say such a move could provoke a trade war if China retaliated with economic policies aimed at hurting the U.S.
Lou said Trump's proposals would run afoul of international rules established by the World Trade Organization, a global organization that referees trade disputes between countries.
Related: The cost of bringing American jobs home
Trade between China and the U.S. is one of the most powerful forces in the global economy.
American jobs have been lost as China has built itself into a manufacturing giant. And lower-priced imports of products made in China have helped boost American spending -- which drives the U.S. economy. China is also the biggest holder of U.S. government debt.
"If the U.S. were to do what [Trump] proposed, then the U.S. would not be entitled to its position as the world's major power," Lou told the Journal. "The U.S. needs to recognize that the U.S. and China are mutually dependent on each other. ... We have more in common than sets us apart."